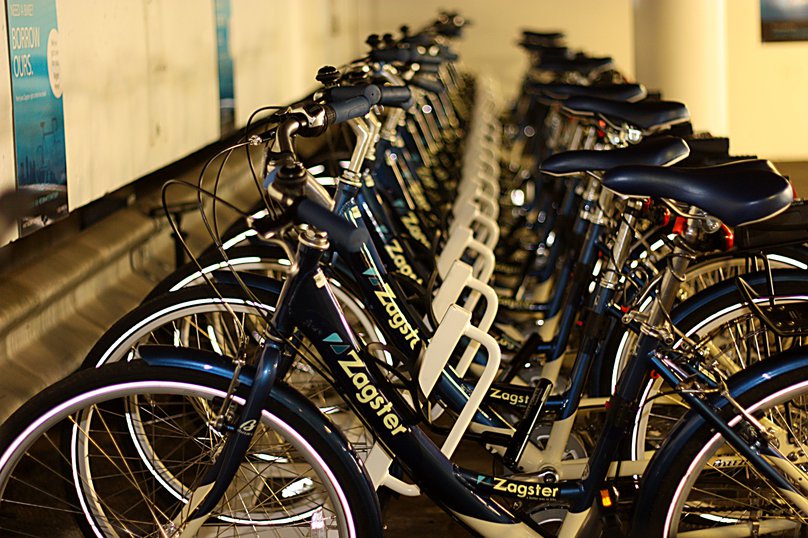 Riding a bike is simple. Launching a bike sharing company is not. In 2007, Zagster CEO, Timothy Ericson (pictured right) founded a company to make bikes available and affordable for private communities. One of his largest  projects was to build a bike sharing network for Quicken Loans in Detroit, MI. He had two weeks to complete the project.
After launching bike sharing networks for private communities from campuses, to office parks to apartment buildings, the Zagster team is focused on expanding further. "We want to be the nationwide standard for bike sharing," says CEO Timothy Ericson.
A big part of that mission is making sure that anyone and everyone can gain access to a bike. Zagster turned to Twilio to help solve this access problem by creating a telephony powered lock. Simply put, if you have a phone, you have your bike lock keys. You don't have to download an app or meet for a key-handoff.
Zagster uses the Twilio API and a sophisticated bike lock with GPS and motion detection to let users reserve, unlock, and lock bikes via text. Let's say you've reserved a bike from 1:00PM to 4:00PM. To unlock the bike, just text Zagster's Twilio-powered number. You'll receive an SMS with a unique code you can use to unlock the bike. When your reservation's up at 4:00, the code expires and it's free for the next user to take a spin. But what happens if all doesn't go according to plan?
Zagster uses Twilio to connect their users to agents in case of a maintenance issue or security issue. If you get a flat tire on your ride, you can call Zagster through their app. If your bike seems to have rolled off without you or is stolen, Zagster can track where the bike is via GPS and where it's going via motion detection. You'll receive an SMS alerting you of this issue.
With funding from Bill Ford and one of the first ZipCar investors, Timothy hopes to expand their mobile platform capabilities. "We're trying to convert people who would bike but don't want to deal with maintenance, storage and other worries," says Erickson. Bike sharing may not be as simple and intuitive as bike riding, but Zagster is hoping to make the sharing experience just as easy and just as fun.
Learn more about Zagster and how they're using bike sharing with Twilio, by visiting their website here