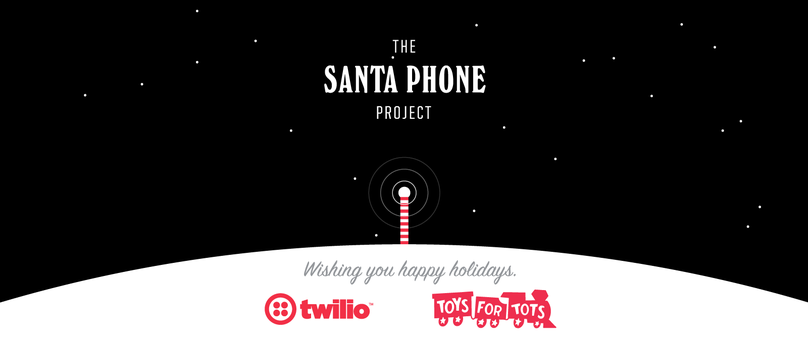 Today, Santa Claus and his team at the North Pole unveiled a new communications service that will make it easier for children of all ages to send Christmas wishes and increase the accuracy of Santa's global gift distribution program.
The new SantaPhone service enables parents to schedule phone calls between one of Santa's elves and their children. The conversation is recorded and instantly shared with Santa and the parents so all are aware of a child's Christmas wishes.
"Like many organizations that are undergoing digital transformation, we've evolved to make it easier for children and parents to communicate their Christmas wish list," said Mr. Claus, head merry-maker and chief operations officer of the North Pole. "It's no longer convenient for parents and children to hand write letters and mail them in. We found that a lot of letters went missing in the post, which led to some sad faces on Christmas Day," Santa continued.
Santa reaches approximately 2 billion children over a period of 48 hours (factoring in time zones) each December. Headquartered in the North Pole, his team relies on an extensive partner network (primarily parents, grandparents and relatives) to deliver many Christmas gifts in such a short window of time.
The organization partnered with cloud communications provider, Twilio, to develop the global service, which will more effectively link children and their parents to Santa and his team of elves.
"Santa Claus and his team were relying on communications processes that were literally hundreds of years old. Within a couple of days, we were able to set them up with a new method for engaging with children and parents," says Twilio's VP of Product Marketing, Manav Khurana.
"We expect the efficiency and accuracy of Santa's global gift distribution program to increase significantly, and predict Christmas cheer and joy to reach new heights as a result of better communication with the North Pole."
To bring additional Christmas cheer, Twilio, the cloud communications platform that SantaPhone is built on, is donating $1 to Toys for Tots for each of the first 10,000 phone calls.
For more information on SantaPhone, go to: www.santaphone.org
About Santa Claus
Founder of the world's largest gift distribution facility headquartered in the North Pole, Santa Claus reaches approximately 2 billion children annually. His organization has partnered with many Fortune 500 brands including Coca Cola, has been featured in multiple blockbuster movies, and was the inspiration for approximately 40% of Mariah Carey's back catalogue of music.