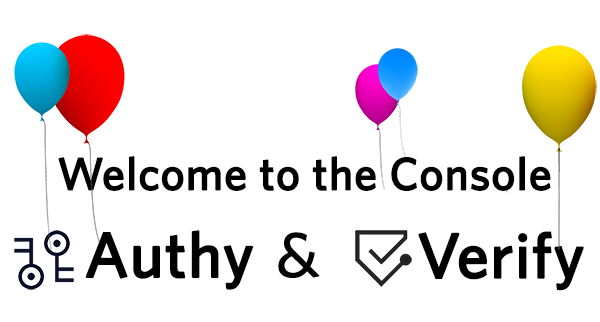 Effective immediately, developers looking for the configuration and settings for the Authy API will find them within two new sections of the Twilio Console at twilio.com/console. Our Two-factor Authentication API (Authy) and our Phone Verification API (Verify) can be found in the "Authy" and "Verify" sections of the Twilio Console respectively.
Since Twilio acquired Authy back in 2015, The Authy API has been carefully and deeply integrated to take advantage of Twilio's systems, scale, and expertise. This has improved the deliverability of 2FA and Phone Verification messages and voice calls, and hardened the reliability of our API infrastructure. Leveraging the Twilio Console as a central place for our customers to manage their account security products is another improvement we're making in the quality of our offerings. With this change, you can get access to the following new features within the Twilio Console.
Customers on the Authy Dashboard will be transitioned over the next few months. If you have been using Authy for phone verification, you should now manage your integrations via the Verify section in the console.
Authy.com will continue to be a great source of information about 2FA and to download the Authy authenticator apps (iOS, Android, and Desktop). With the release of our Authenticator SDK, customers have more choices than ever in how to let their users log in, but the Authy apps will continue to provide a simple and seamless option for launching 2FA quickly and safely.
We're very excited about this transition, as it represents a significant leap forward in the types of tools and value that we're able to deliver to you, our customer. If you have any further questions about the transition, you can submit a ticket within the Twilio Console or reach us from the Twilio.com Help Center.