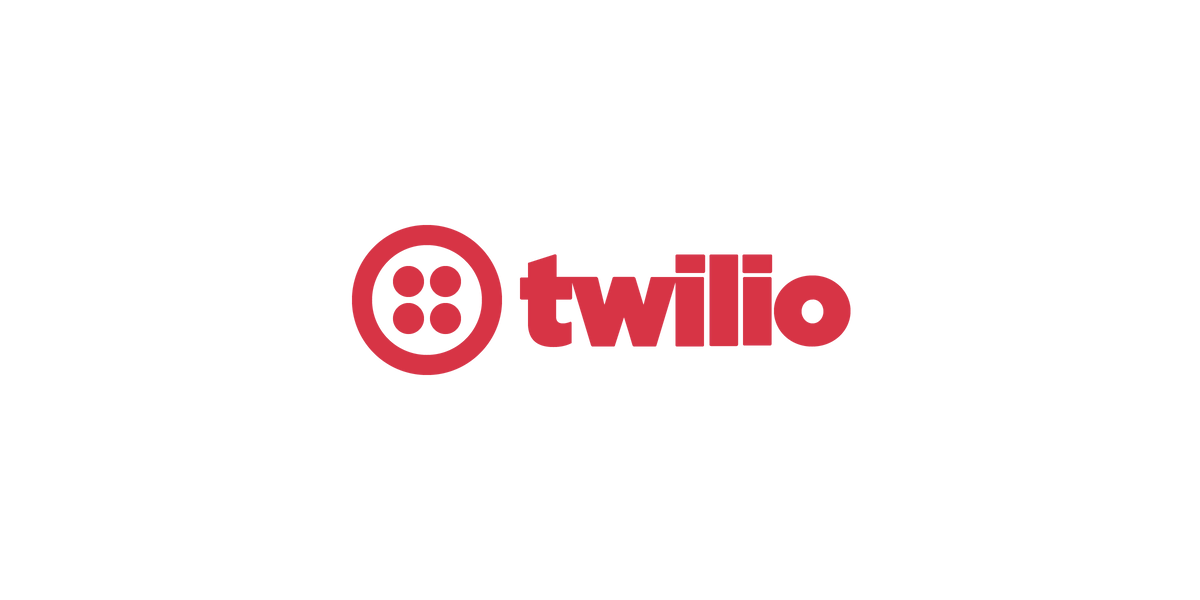 Did you know that Twilio.org offers credits and discounts for nonprofits and social enterprises? Learn more today.
To celebrate Women's History Month and the awesome work of women in the Twilio community, we wanted to take a minute to recognize some of our personal heroes. This is in no way an exhaustive list, but a small cross section of amazing developers, entrepreneurs, CEOs, and all around badasses that are building the future of social impact through communications technology.
All of us here at Twilio are grateful for the opportunity to work with such inspiring people and look forward to seeing the history each of them continue to make every day.
Atma Connect
Led by CEO and founder, Meena Palaniappan, Atma Connect enables people in Indonesia to share real-time information about issues affecting their communities, including floods, fires, jobs, and education. With a text-based alert system, users can stay connected with their communities whether or not they have access to internet. Visit Atma Connect to donate or learn more.
Caravan Studios
Marnie Webb, CEO, and Susan Tenby, Director of Social Community & Strategic Partnerships, at Caravan Studios build apps to help communities organize, access, and apply local resources to their most pressing problems. They also organize events around the world to connect developers and nonprofits building software to create positive social change. Catch a Public Good App House event near you in 2018.
Cell-Ed
Dr. Jessica Rothenberg-Aalami, Co-Founder and CEO at Cell-Ed, is bringing adult education on the go with an SMS- and voice-based literacy program to reach learners regardless of whether they have smartphones. Click through to read more about Cell-Ed's innovative solution to mobile education.
Democracy Works
COO and Co-Founder, Kathryn Peters, developed the TurboVote app to help people register to vote, track local and national elections, submit absentee ballots, and learn other critical election information. Kathryn and the team at Democracy Works are working to drive 80% turnout in U.S. federal elections by 2024. Learn more or donate at Democracy.works.
DoSomething.org
CEO Aria Finger and the team at DoSomething.org are leaders in mobilizing young people to take action offline and make a positive impact in their communities. Their text-based campaigns reach over 3.5 million young people on issues ranging from the environment to bullying to voter registration. Read about their campaigns and donate at DoSomething.org.
Fast Forward
Co-Founded by Executive Director Shannon Farley, Fast Forward is the first and only organization focused exclusively on supporting and scaling tech nonprofit organizations. Through training, funding, and mentorship programs, Fast Forward gives tech nonprofits the infrastructure they need to tackle global and social problems. Visit Fast Forward to meet the latest cohort and support their work.
Fight for the Future
Sarah Roth-Gaudette, Executive Director at Fight for the Future, leads the fight for net neutrality. Fight for the Future is dedicated to protecting and expanding the Internet's transformative power in our lives through civic campaigns. Join the fight by texting BATTLE to 384-387 and donate to their work at Fight for the Future.
Girl Develop It
Led by Executive Director, Corinne Warnshuis, Girl Develop It offers affordable, hands-on training programs across the U.S. to teach women and underrepresented populations software development skills. Click through to find a class near you or donate to Girl Develop It.
Lesbians Who Tech
Founded by CEO Leanne Pittsford, Lesbians Who Tech increases representation of queer and gender nonconforming persons in the tech community with their annual conferences, local events, mentorship, and scholarship programs. Learn more about events and scholarships at LesbiansWhoTech.org.
MindRight
Co-Founders Ashley Edwards and Alina Liao started MindRight to empower youth of color to heal from trauma from systemic oppression, including structural violence, poverty, and discrimination. MindRight coaches provide personalized mental health coaching over text message. Through ongoing engagement, they help youth develop positive coping skills that are crucial to breaking out of cycles of intergenerational trauma. You can support their work and the youth they serve with a donation.
mRelief
Rose Afriyie and Genevieve Nielsen founded mRelief to connect more people with food stamp benefits via SMS. Over 230,000 families in 42 states have used mRelief to secure food stamps and other public support, and mRelief recently launched the first end-to-end food stamp enrollment program via SMS through California's CalFresh. Visit mRelief to donate.
TalkingPoints
TalkingPoints meaningfully connects teachers and families through two-way translated SMS to increase parent engagement, especially in low-income, immigrant communities. Thanks to TalkingPoints, parents can be more involved in their children's education, teachers can better support students and families, and children receive the support they need in their education. Learn more or donate by visiting TalkingPoints.
United We Dream/Notifica
In partnership with United We Dream, Natalia Margolis, software engineer at Mapbox, built Notifica, an emergency alert system for undocumented immigrants. Notifica is a lifeline for immigrants, providing legal information and secure message delivery to important contacts over SMS with the push of a button. Visit United We Dream to donate or get involved.