proxy posts
Configure a Proxy Number with Delivery Instructions using No Code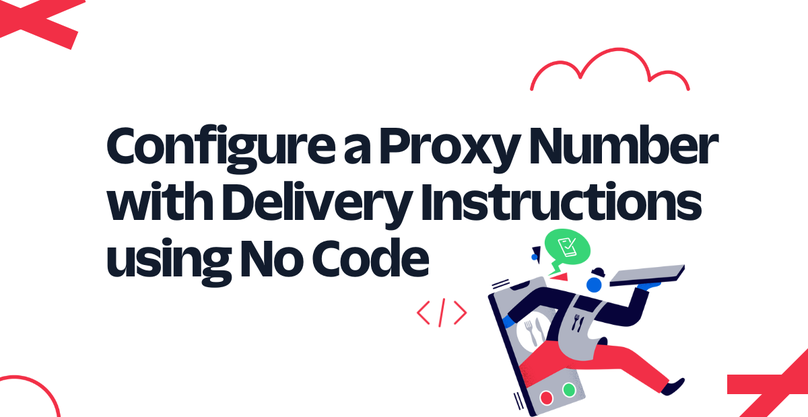 Keeping personal information private is as important as ever, since information thievery and unwanted contact (content warning: harassment, sexual harassment) have become more common. When ordering food online, however, keeping your information private can be difficult.
For example, your driver may need to contact you regarding changes to your order or if they need help getting directions to your door. Instead of giving out your personal number to the delivery app, why not give a proxy number that can provide all that information instead?
In this tutorial, you'll learn how to configure a proxy number that will provide delivery instructions with Twilio's no-code solution, Twilio Studio! You'll be serving up a menu that delivery drivers can interact with to get a gate code, directions to your place, and to call you (via a proxy number) in case there's a change to your order.
Prerequisites
For this tutorial, you will …
Read More