Product naming guide
We use descriptive names for our products. This helps make their uses intuitive for our customers. Over time, a consistent naming system helps build our brand, improves our customer's experience, and makes it easier for internal teams select an appropriate name.
Note
Remember that naming is not the same as branding. Twilio is our brand and 'Messaging' is a Twilio product.
---
Describing, naming, and branding


Generally, we aim for a product name that is more likely to be intuitive to a customer. Consider how you naturally describe the product in conversation. Avoid unique and proprietary names that require new education or trademark protection.
---
Naming types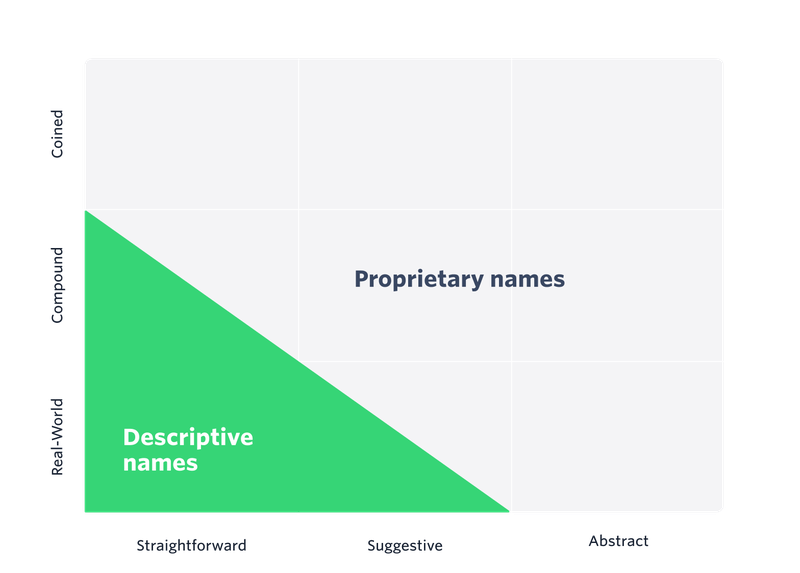 Descriptive Names
Our sweet spot
Easily understood
Simple and inexpensive to implement
Proprietary Names
Only a good idea in rare cases
Requires new education to understand
Need to be protected with a trademark
Name may not fit within our brand
Consider when pursuing a new, completely different market (Flex)
Consider when introducing a proprietary technology with plans to patent
Note
When an official product name is selected, please do not refer to the product using the original working name.
VIRTUES
Use a name that is descriptive and intuitive
Consider whether a customer will need education to understand
Consider each name as part of our brand system
CRIMES
Do not use propietary names except in rare cases
Do not use working names to refer to products
Do not use a name that does not fit within our brand system