Twilio's Messaging API makes it easy to send and receive SMS and MMS messages as well as query meta-data about text messages such as delivery status, associated media, and leverage tools like Copilot to manage your messages globally at scale.
All URLs referenced in the documentation have the following base:
https://api.twilio.com/2010-04-01

The Twilio REST API is served over HTTPS. To ensure data privacy, unencrypted HTTP is not supported.
HTTP requests to the REST API are protected with HTTP Basic authentication. To learn more about how Twilio handles authentication, please see our security documentation. You will use your Twilio account SID as the username and your auth token as the password for HTTP Basic authentication.
curl -G https://api.twilio.com/2010-04-01/Accounts \
    -u '[YOUR ACCOUNT SID]:[YOUR AUTH TOKEN]'

You can find your account SID and auth token in your console: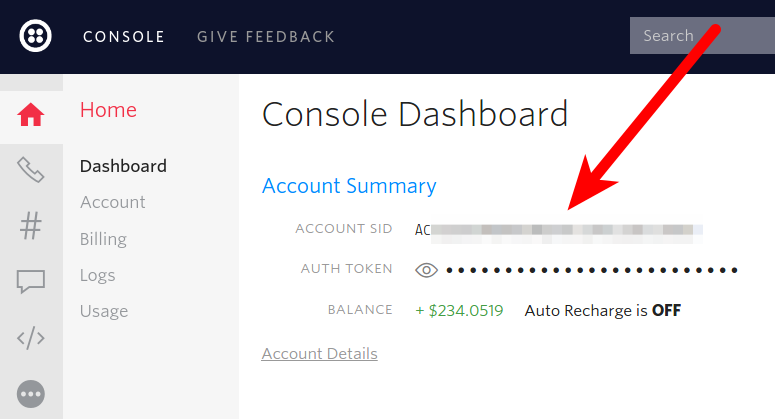 For more information on authentication and interacting with the Twilio REST API, check out our documentation for requests to the API and Twilio's response.