Take control of your global fleet
Track your fleet across 180+ countries using one SIM on one API-powered platform complete with SMS, Voice, Video, and Chat.
A reliable and flexible fleet tracking solution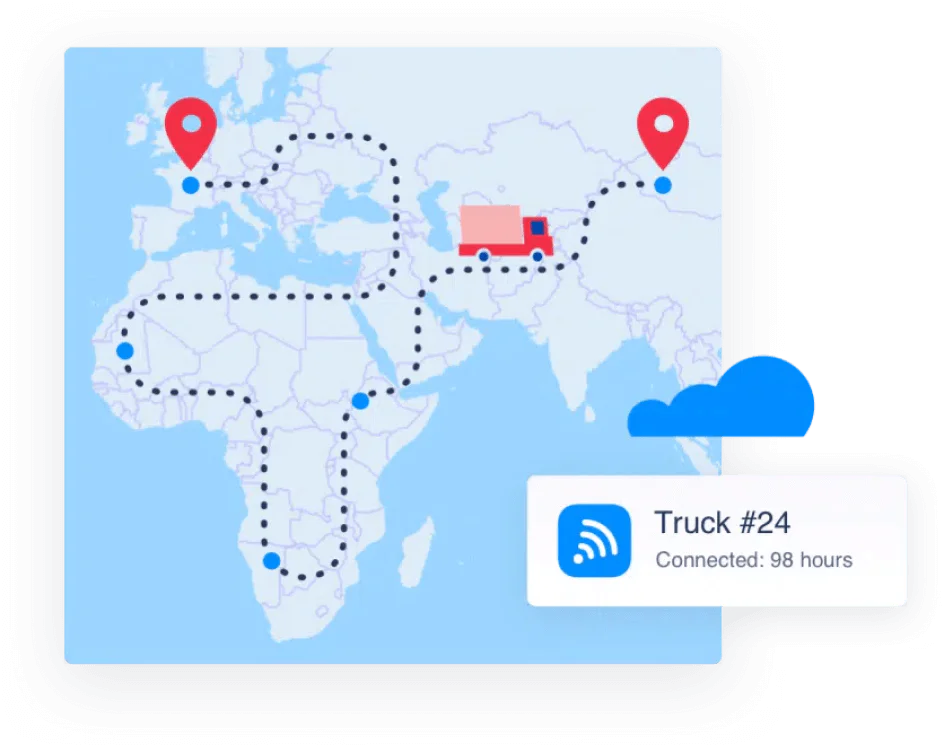 Your fleets can go anywhere with one SIM
Track your fleet across cities, states, and countries using one SIM. Twilio's Wireless SIMs work globally, so you can keep track of your fleet anywhere on one platform, with one SIM using Tier 1 mobile networks.
Build fleet tracking that works the way you want it to
Integrate voice, SMS, chat, and email into your fleet management solution, all from one API-powered platform. Using Twilio you can call a driver using Programmable Voice, get email alerts when trucks go off route, or text a warehouse manager when a shipment is close by.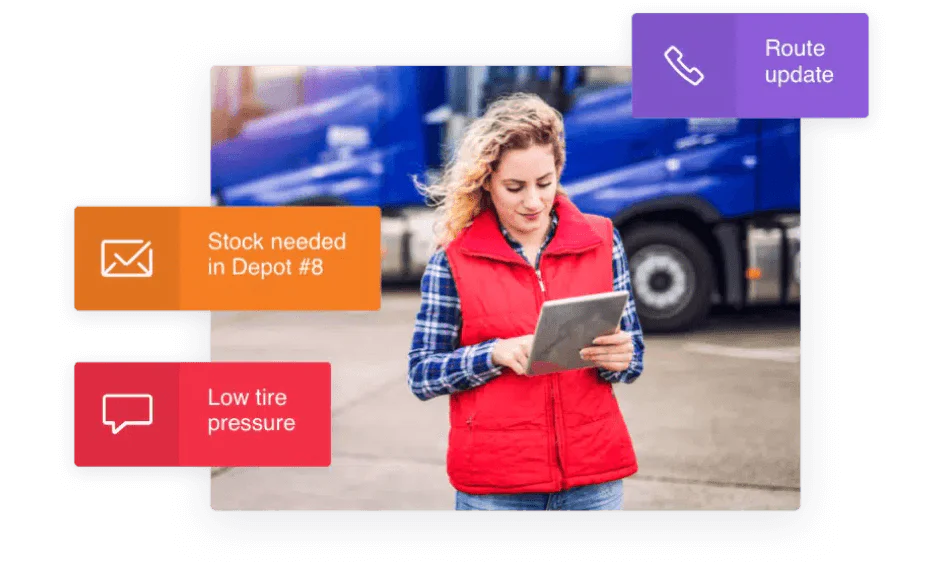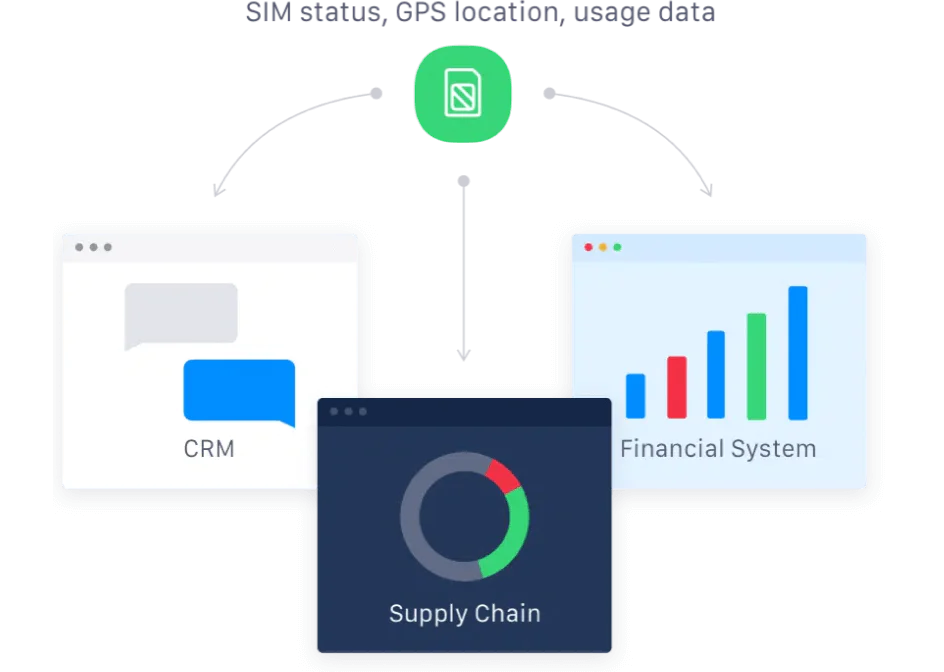 Integrate your fleet tracking with your business stack
Twilio's developer-friendly platform makes it easy to integrate fleet tracking solutions with your business stack, from your CRM to your backend financial systems. Now you can streamline manufacturing with automated SIM activation, predict your telecom bills, and more.
Predict and control your cellular spend
Twilio offers transparent pricing, giving you the power to control and manage your global costs from a single interface. Detect and stop unexpected usage, or dive into your usage data to optimize cost management.
Tools that make it easy to track every last detail
Every turn, every asset, and every truck in your fleet is worth tracking. Twilio focuses on the small things that make a big impact on your business.
High platform availability:

High API uptime and tools to debug connectivity issues and manage SIMs.

Automate operations using APIs:

Automate your cellular connectivity operations using SIM lifecycle management.

Easy authentication:

X.509 certificates on Trust Onboard SIMs give a unique identity to each IoT device during manufacturing.
Streamlined manufacturing:

Order as many SIMs as you need. Ship anywhere in the US in 2 days or globally in 1 week.

One billing provider:

A single billing relationship saves you from negotiating with multiple vendors and managing payments with multiple carriers.

Data usage transparency:

Drill down to monitor and manage a specific fleet's data usage or your entire operation's performance.
"Twilio gave us the tools we needed to run profitably and grow our business by double-digits annually."
Pay-as-you-go pricing
Transparent pricing that puts you in the driver's seat so you can predict and control your global costs.