The future of IoT connectivity is here
Super SIM brings the world's best cellular networks together into a single experience. With one multi-IMSI SIM, you get comprehensive global coverage and granular control over your device connectivity on the leading API-powered platform.
Control the success of your IoT solutions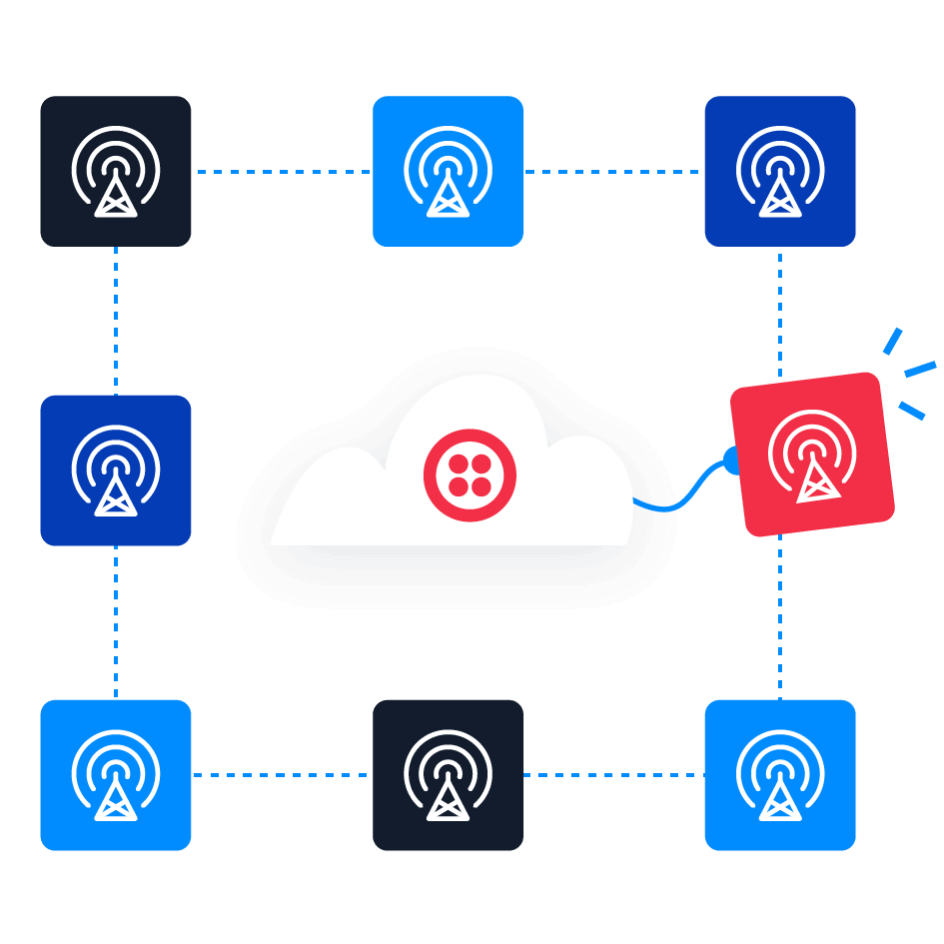 The most reliable cellular connectivity and coverage
Super SIM provides access to top-tier global carriers. You control which carriers your devices connect to, so you always get the best coverage, quality, and cost.

IoT SIM management with powerful APIs
Manage your entire fleet of SIMs from a single view with an easy-to-use console and automate SIM operations with powerful APIs.
From prototype to production sooner
Accelerate your time to value with self-service SIM ordering, fast fulfillment, free resources, and access to IoT experts.
What makes Super SIM "super"
A reliable global network on one IoT SIM
Choose from hundreds of 2G, 3G, LTE, and IoT-only networks and control which your devices connect to

Experience all the top-tier carriers acting as one

Prevent downtime with automatic network failover and redundancy built in

Load Super SIM as an eSIM/eUICC profile for provider freedom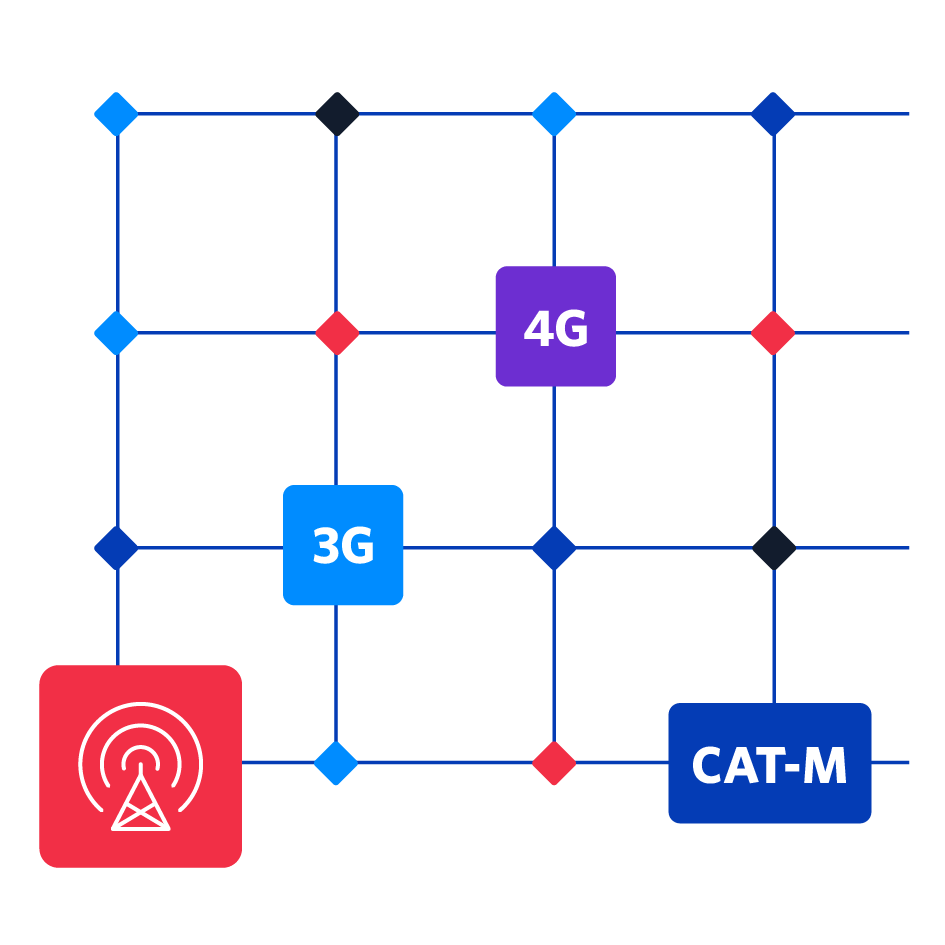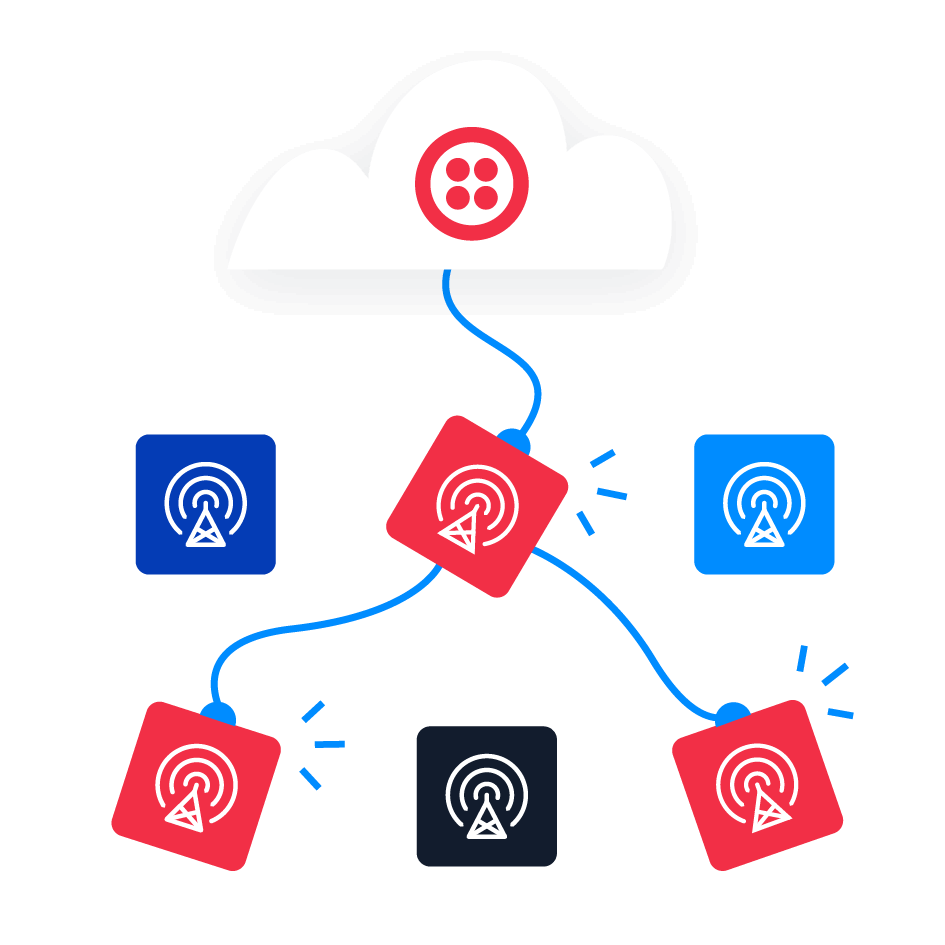 IoT connectivity you'll never outgrow
Benefit from the continuous improvements we make to our fully managed mobile core

Get expanded coverage and SIM functionality as we push over-the-air updates without downtime

Reduce total cost of ownership with an IoT platform that improves over time
Developer-first APIs and resources
Manage your entire fleet centrally and efficiently with our easy-to-use console

Embed SIM operations into your existing workflows with reliable APIs

Use Twilio APIs for voice, SMS, push notifications, etc. to build communications functionality into devices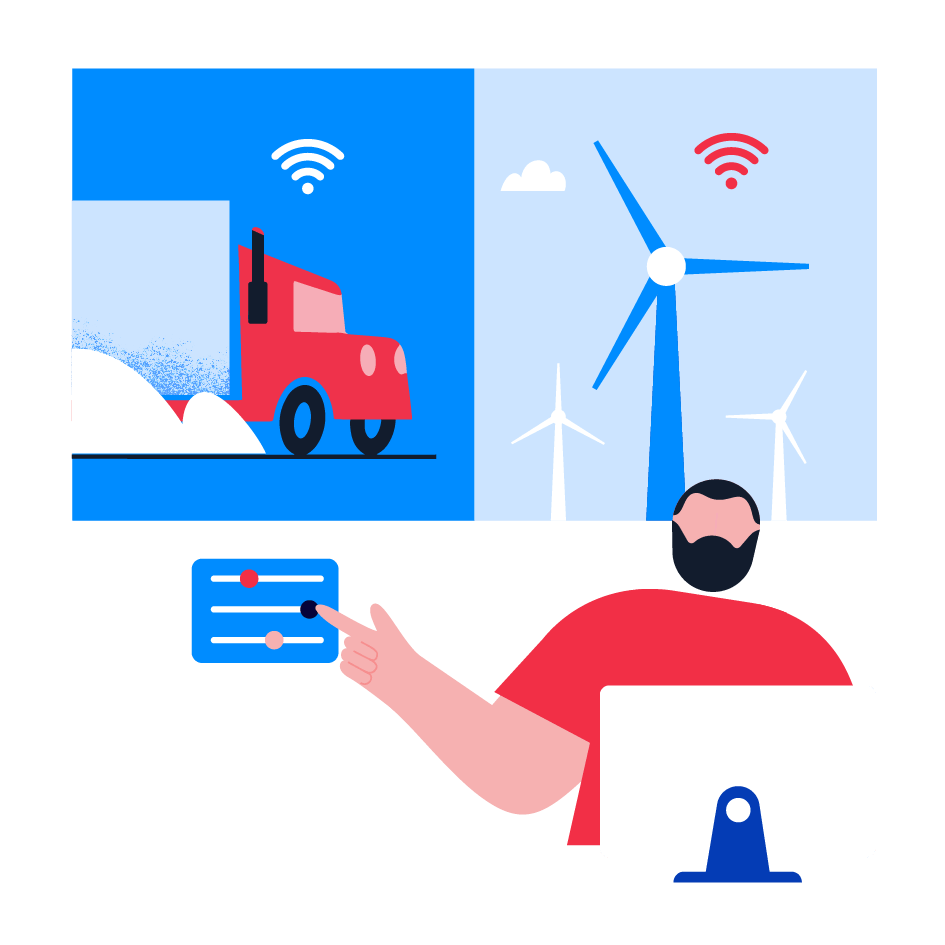 "Since Super SIM works seamlessly across the world, we have been able to expand by more than 850k devices to completely new geographic regions."
"With Super SIM, we can choose the network and carrier in any given geography and benefit from Twilio's Super Network with coverage in 170+ countries."
"We're managing thousands of connected devices worldwide with Twilio APIs. Streamlining our business with one SIM, one API, and one SKU dramatically simplified our manufacturing process and reduced our operating expenses."
What you can build with Super SIM
Don't need access to all the best networks?
Global IoT SIM cards are just the start
Frequently Asked Questions
Get connected today
Easily order IoT SIM cards—no contract or commitment required—and receive them in days.