Make the most of your favourite channels

- Email + Messaging




May 10, 2021
11am - 12pm (SGT)
1pm - 2pm (AEST)

For companies around the world, email is the go-to channel for customer communications. Whether it's logins, notifications, promotions, password resets, or policy updates, email is a tried-and-true platform with more global accessibility than any other medium.
However, email is only one part of the customer engagement experience.
Regardless of who you're trying to contact or where they are, you can complete the customer engagement package with another robust API: SMS.
Alone, SMS is a powerful engagement tool that allows businesses to send concise, timely messages to their customers. Combined with email, the two create a seamless customer communication experience that's reliable, scalable, and downright powerful.
We'll walk you through how SMS can complement your email program and vice versa, use cases, best practices, mistakes to avoid, how to get started, and more.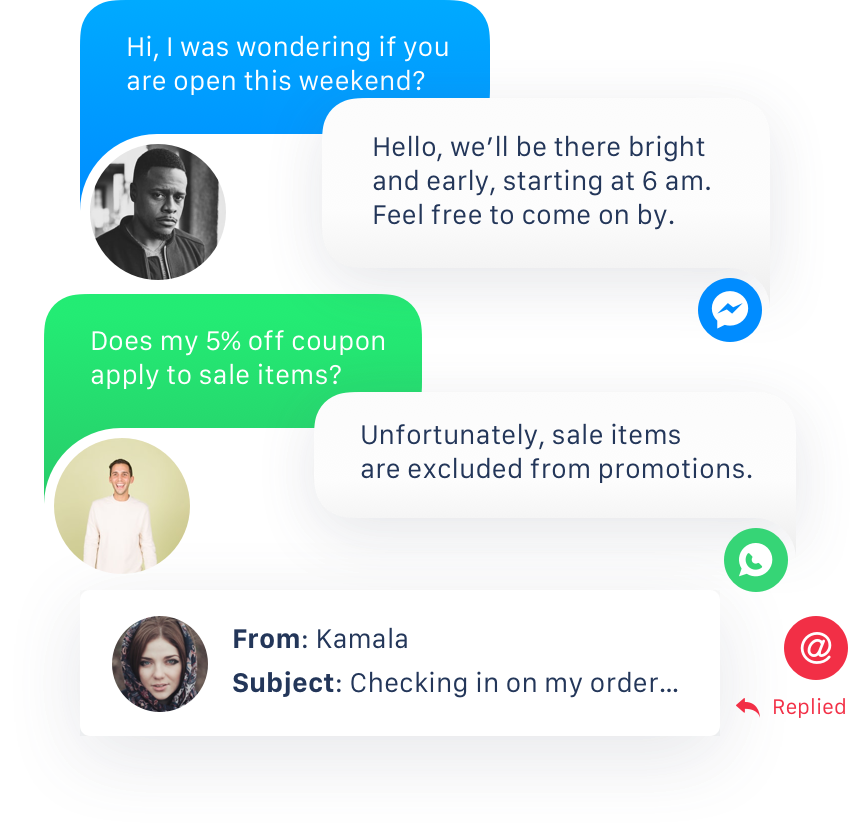 Messaging Portfolio Manager at Twilio
Solution Engineer, Email at Twilio
Irfan Ismail is a messaging portfolio manager based in Singapore and he supports Twilio's customers in South Asia. A telecommunications professional with more than a decade of sales experience, Irfan has worked with enterprises across various verticals in this region. Previously as a head of sales, he led multiple business development functions including enterprise sales, wholesale, channel sales and customer support.
Irfan is passionate in helping businesses grow through customer engagement. Currently he is working with enterprises in transforming their customer engagement by leveraging on Twilio's leading cloud communication platform.
Bernard Chang is a solutions engineer at Twilio, specializing in Twilio's cloud email solutions and email program strategy covering the Asia-Pacific region. He has worked with customers across verticals ranging from financial institutions to telcos to public agencies in a myriad of business functions—as a software developer, to professional services consultant, and sales. His aspirations are to bike around the world, and to help businesses send better and more reliable email through the world's most widely-used cloud email platform.
We'll send you the link to join "Make the most of your favourite channels - Email + Messaging" webinar and share content and updates about Twilio products as you build the future of communications. We use your information according to our privacy policy. You can update your preferences at any time.
COPYRIGHT © 2021 TWILIO, INC. ALL RIGHTS RESERVED.