Expand reach & delight customers with Twilio WhatsApp Business API

(The Presentation will be conducted in Bahasa Indonesia language)

Twilio and WhatsApp Business API provides businesses an effective channel to engage with customers simply, securely, and at scale. As a popular channel for sending feature-rich communications or for powering convenient customer care using simple bots, it can also integrate easily with other communication channels as part of a multi-channel engagement strategy.
In this webinar, special guest, Mr Chinmay Agrawal from BukuWarung, and Twilio experts will share best practices on how to scale customer engagement and provide advice for organisations planning on implementing Twilio WhatsApp Business API through a fireside chat.
In addition, you will learn insights on:
How to develop your plan for launching WhatsApp to your users

Key differences and similarities between WhatsApp and other channels

Understand how WhatsApp can fit into a new or existing messaging use case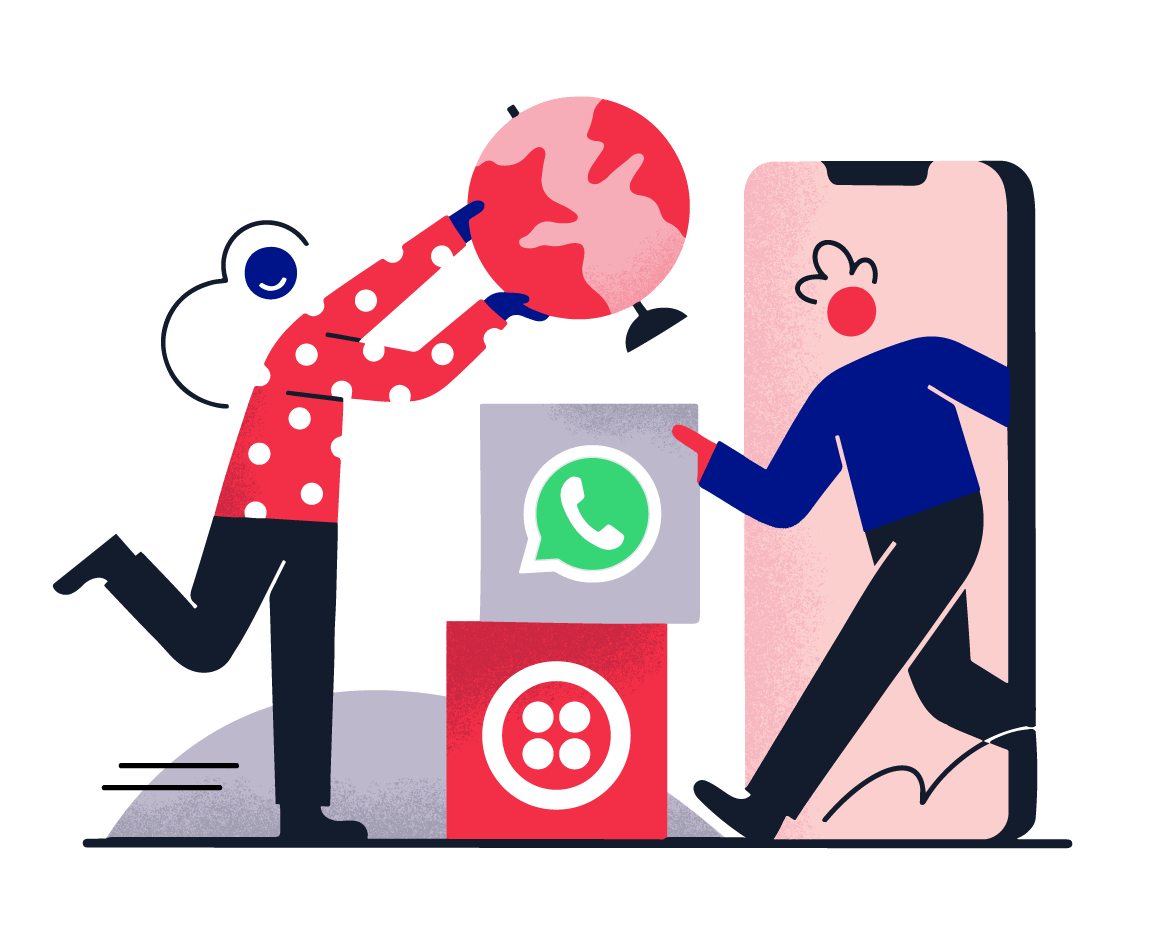 Product Manager
BukuWarung
MM Account Executive, Indonesia, Twilio
Chinmay has a keen sense of entrepreneurship. He has working experience in early-stage startups - building products, growth, and he is adept in investor relations, fund-raising. His past tenures include AirBnB and OYO.
Today, Chinmay is a Product Manager at BukuWarung. BukuWarung is a Y-Combinator backed technology company that is building digital infrastructure for 60 million MSMEs in Indonesia. BukuWarung's vision is to empower 60 million MSMEs in Indonesia to become financially aware and enable them to manage and grow their business using our technology platform, starting with bookkeeping and digital payments.
Chinmay holds a Bachelor of Technology (B.Tech.) in Computer Science. He finds problem solving a fun challenge and he is open to brainstorming sessions to exchange ideas.
Irwing Antonio is the Account Executive for the Mid-Market segment at Twilio, where he builds the business for the Indonesian market. Prior to Twilio, he worked in roles across sales, marketing, and product management in the Automation and IoT sector. Originally from Bandung in Indonesia; he holds an MBA from INSEAD and is currently based in Singapore.
Solutions Engineer Twilio
Kristian has been a Solutions Engineer for over 8 years, and works with Twilio customers across Southeast Asia to have closer engagement with their customers and stakeholders. Before Twilio, Kristian was a Solution Engineer with Salesforce and IBM, bringing customer and data centric perspectives to current engagements. Outside work, you might find Kristian exploring Singapore on a bicycle.
We'll send you the link to join "Expand reach & delight customers with Twilio WhatsApp Business API" webinar and share content and updates about Twilio products as you build the future of communications. We use your information according to our privacy policy. You can update your preferences at any time.
COPYRIGHT © 2022 TWILIO, INC. ALL RIGHTS RESERVED.