Super SIM
One SIM. Global reach.
Cellular IoT connectivity you can control—anywhere, at any scale.
Trusted cellular IoT connectivity
Super SIM is a cellular connectivity platform for connecting your IoT devices around the world. One SIM gives you the freedom to choose from the best global networks.
Take control of your
cellular IoT connectivity
Control your network quality
The success of your IoT solution depends on high-quality connectivity. Choose from global Tier 1 networks to control your cellular network coverage, quality, and cost. With multiple redundant paths, your products will be connected to the best networks at any time.
Scale infinitely with ease
Reliability and data latency are common challenges that impact scale. Super SIM is built on Twilio's cloud-native and globally distributed network infrastructure that gives you reliable, low-latency global connectivity.
Automate your operations with APIs
Avoid inefficient manual operations. Use highly available APIs to program your connectivity operations, from changing SIM status and tracking data consumption, to sending machine-to-machine messages to devices.
What makes
Super SIM "super"
A global "super network" for high-quality connectivity
Choose from hundreds of 2G, 3G, LTE, and Cat M networks from top tier carriers – all via one SIM and one connectivity relationship
Keep your IoT solution connected to the best networks at any time with multiple redundant routes and automatic failover
Own your cellular connectivity by loading Super SIM as an eSIM/eUICC profile, alongside other provider SIMs, as needed
Pure software mobile core that supports your scale
Scale infinitely with Twilio's fully managed, cloud-native infrastructure built for massive global workloads
Benefit from continuous improvements to our fully managed mobile core without disruptions to your business
Ensure low latency by having your data routed via the nearest globally distributed, mobile core instance
Developer-first APIs, tools, and console
Use high-quality APIs for automating connectivity operations like changing SIM capabilities, optimizing data consumption, and managing SIM lifecycle
Leverage SMS Commands to send and receive M2M messages to reach devices or fix issues if data is unavailable
Progress from prototype to production by using the same platform and SIMs for both, with additional help from evaluation kits, docs, tutorials, and blueprints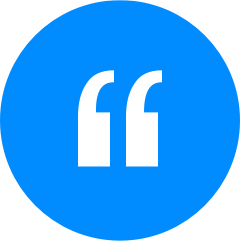 "Super SIM gives us a lot of confidence in providing our solution to our customers. We can create one product SKU that uses one SIM to reliably connect in 19 countries."
Dylan Swartz
, Head of Growth
Fast fulfillment,
pay-as-you-go pricing
Easily order SIMs via the console and receive them in days, without a contract or commitment, and pay for your exact consumption. See pricing