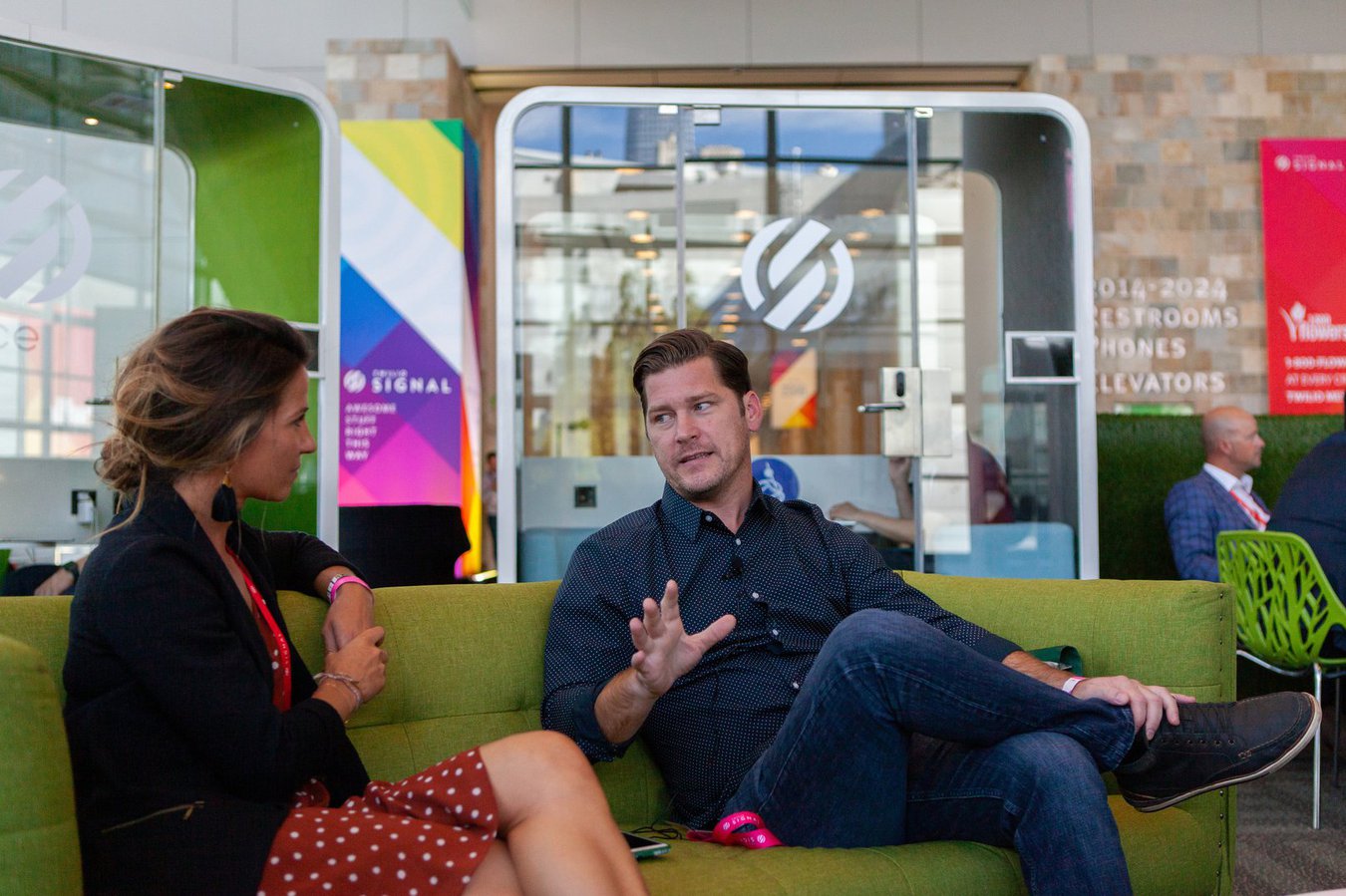 Software solutions for global healthcare
Challenge yourself—and your assumptions—or your product is doomed: Insight from Trek Medics founder Jason Friesen
TLDR
How Jason Friesen's team at Trek Medics created Beacon: a globally-deployed emergency dispatch platform built with Twilio's messaging APIs.
Unlike your typical tech founder, you're less likely to find Jason Friesen talking through slides in a corporate board room than traveling between ambulance and fire stations, emergency call centers, and ministries of health in far-flung places.
That's because he's the founder and executive director (and former full-time paramedic) behind Trek Medics, a nonprofit that develops pre-hospital and emergency care systems in low- and middle-income regions including Tanzania, the Domincan Republic, and Haiti.
Their mission? Reduce preventable death and disability by improving access to emergency care for at-risk and vulnerable populations through mobile phone technologies. 
Tune into any news channel and it's clear: even the richest countries and populations in the world struggle to guarantee access to rapid medical response during emergencies, and often hit logistical and technological snags doing so. Just imagine the breadth and scope of challenges facing providers serving at-risk populations in lower-income regions. 
To develop Trek Medics' now-flagship application—Beacon, a text message-based emergency dispatch platform for emergency medical responders that's powered by Twilio APIs—Friesen started by drawing on his past experience.
That approach, though, was less useful than expected. We sat down with Friesen to discuss how he re-evaluated his method for developing mobile phone products for this unique population, and how his learnings apply to any leader looking to better understand their audience. 
"Because I started working in emergency medical systems in a wealthy country, where we had all the resources we needed, my assumption was that if I diluted that— if we stripped away all the trappings, and brought it down to the most fundamental steps—then we could translate that into what you would need to ensure access to emergency medical services in developing countries with far fewer resources," he explained. 
"That was kind of true, but not entirely. We really had to learn much more about their challenges and what they were trying to accomplish, the job they were trying to do, so that we could build a software that they valued as opposed to what we assumed they would want."
Build a software they value, as opposed to what you assume they would want.
From one country to another, Friesen explained, everything is different. Facing such challenges meant it was even more critical to keep a steady eye on the end goal, because it can be easy to head down a meandering path to limited impact, hoping to alter regulations or even change laws.
His team saw a clear opportunity to serve populations in desperate need of better care, but didn't realize the opportunity was just basecamp; it would take quite a bit of climbing to get to the end goal, he said.
One of the first programs the team launched was a community-based health organization in Tanzania, where they'd trained motorcycle taxi drivers to respond to emergency incidents. Those respondents said they loved the software and often sent images of emergency scenes, which showed multiple responders present.
That didn't mesh with the data, though, which showed only one or two responders on scene.
"In talking with them, we found they wanted to follow the prompts start to finish, but few of them ever had enough phone credits to do so," Friesen said. "That taught us a lot: not just that text messages were far more expensive than we'd figured, but it also taught us a lot about how these systems were going to be built—that the minimum viable product was a lot different than what we'd planned for."
The team climbed that mountain, and plenty others, before the product they envisioned even came close to reality. But all that effort has lead to significant impact: Trek Medics has now served thousands of individuals across seven countries and growing. 
Learning how to build the software users needed, and not what he or his team assumed they'd want, led Friesen to some critical findings that apply to anyone developing a product:
Check your assumptions. Even if you've worked in a similar organization or facing a similar challenge before, approach it with fresh eyes, because your assumptions from prior experience may not hold in a new setting and with new users.
Observe your users' day to day, in depth, to better understand their unique challenges so you can build a solution that serves them best.
Look at compliance rates for clues about whether or not your determinations are correct. Every step in the user experience is another chance to test how well you're understanding your users, their needs, and their expectations
You can't always ask, "How do we make this better?" and expect the user to know exactly what they need or have an actionable response. Observing their behavior and asking more complex questions about what they like, don't like, why, asking questions in different ways, and asking for examples and comparisons will yield more valuable insight.
Be open to different applications of your solution.Trek Medics launched a program in Haiti to keep pediatric illnesses from becoming emergencies. The workflow was the same, but because it wasn't focused on "emergencies," the team wasn't interested at first. As it turns out, it opened up a whole new opportunity without having to change much.
All the insight in the world, though, can't prevent even the best companies and leaders from making assumptions that may prove damaging. To overcome that, Friesen says, he's had to be willing to challenge not only the product and the approach, but most importantly—himself.
"When you basically hard code your assumptions into the product you're offering, it makes you reluctant to go back and change things," he said.  "It takes one kind of courage to admit you were wrong; it takes another to try and correct your mistakes with time, money, and morale. You've got to overcome the ego yourself, and then make sure the whole organization and budget can overcome your mistakes, too."