>
Interactive Routing using Studio
Interactive Routing using Studio
By Amber Case
COVID use case

Hackathon winner

Voice

Community

Applications
Phone tree app using Studio. This example enables a user to make selections using the dial pad  in order to hear a custom story. Users can also give feedback via voicemail.
User calls your Twilio phone number
Your Studio app surfaces options to the user
The user selects an option using the dialpad
The user hears a recording based on that selection, and is prompted to select another
Users are given the option to give feedback via voicemail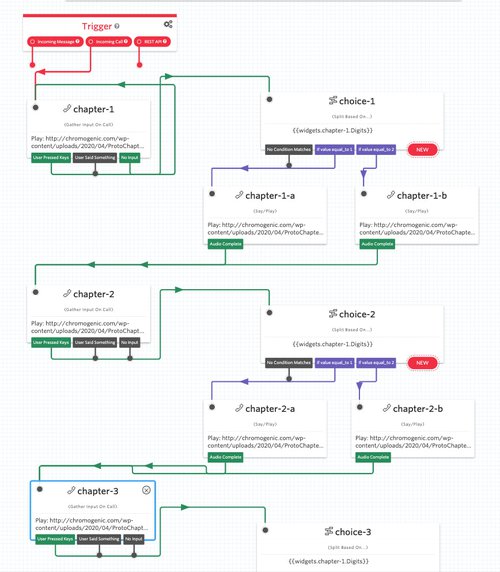 Step 3:
Set up the code sample locally
There was an issue loading the page.
Please try again in some time.