Flex Insights KPI Dashboards
Flex Insights KPI dashboards contain Key Performance Indicators (KPIs) and insights from the Analyze tab.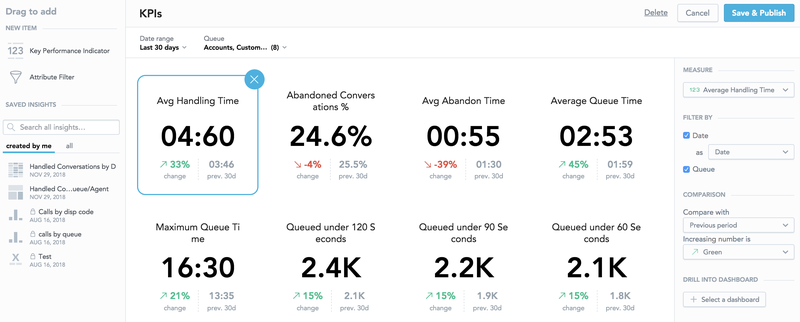 With KPI dashboards, you can, for example:
Track how your KPI changes over time and compare it to previous periods.
Set alerts and get notified when KPIs reach a threshold.
Link KPIs to other dashboards.
Have important insights next to relevant KPIs to have a better overview of your business processes.
You can add as many KPI dashboards to your project as you want.
For details about KPI dashboards, see the following topics:
Need some help?
We all do sometimes; code is hard. Get help now from our support team, or lean on the wisdom of the crowd browsing the Twilio tag on Stack Overflow.