Build safe, secure payments using <Pay>
PCI compliance doesn't have to be hard. <Pay> handles complex payment infrastructure and security standards so you can accept ACH and credit card payments over the phone easily.
How <Pay> works
<Pay> makes capturing payment information easy and secure, passing information to payment gateways for seamless payment processing.

1

<Pay> prompts the user to input credit card information

2

User enters in their credit card information

3

Captured credit card information is passed to <Pay> Connector for processing

4

Confirmation code from <Pay> connector is securely posted to your app
Features
<Pay> is adaptable to your business' unique payment workflow. Use discreet features to build the exact payment experience you need for your self-service IVR and contact center agent assisted payments.
PCI Mode for Projects with built‑in DTMF redaction
Automatic pause / resume recording functionality
Tokenization support for card‑on‑file use cases
Support for 9 different major credit cards
ACH / EFT
SCA/PSD2 Compliance Payments
<Pay> Connectors
Integrate the payment providers you already use in just a few clicks using <Pay> Connectors' pre‑built integration widgets.
<Pay> Connectors currently support the following payment gateways with more on the way.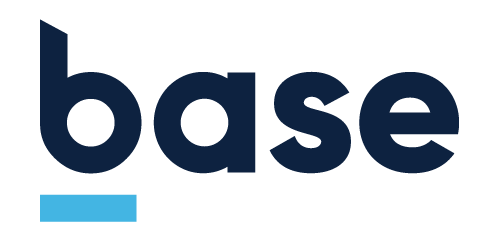 Configure your Connector
Build self service payment experiences
Teach your IVR new tricks like accepting payments without agent intervention. Capture customer payment information using Programmable Voice features like Amazon Polly text‑to‑speech.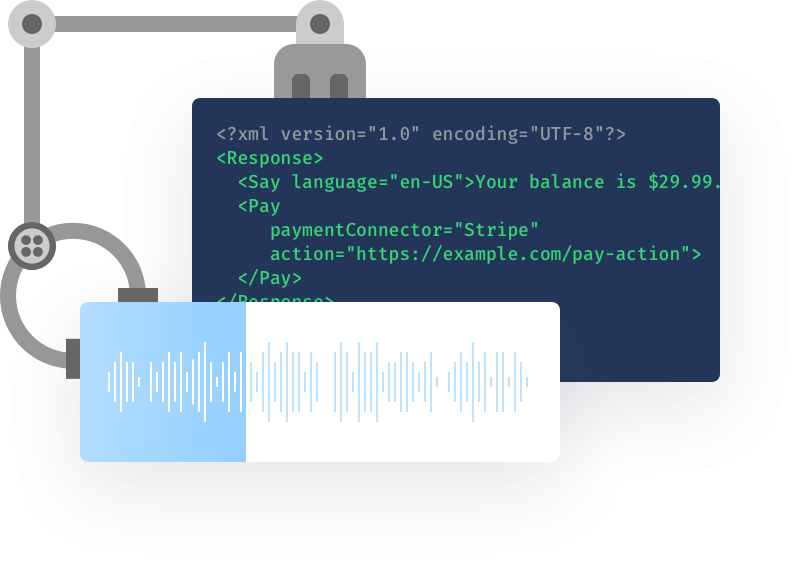 Create agent assisted payment workflows
Contact centers need a secure and compliant way to capture payment information that protects customers. With Agent Assisted <Pay>, agents can walk customers through the payment flow to ensure customers are able to securely complete transactions.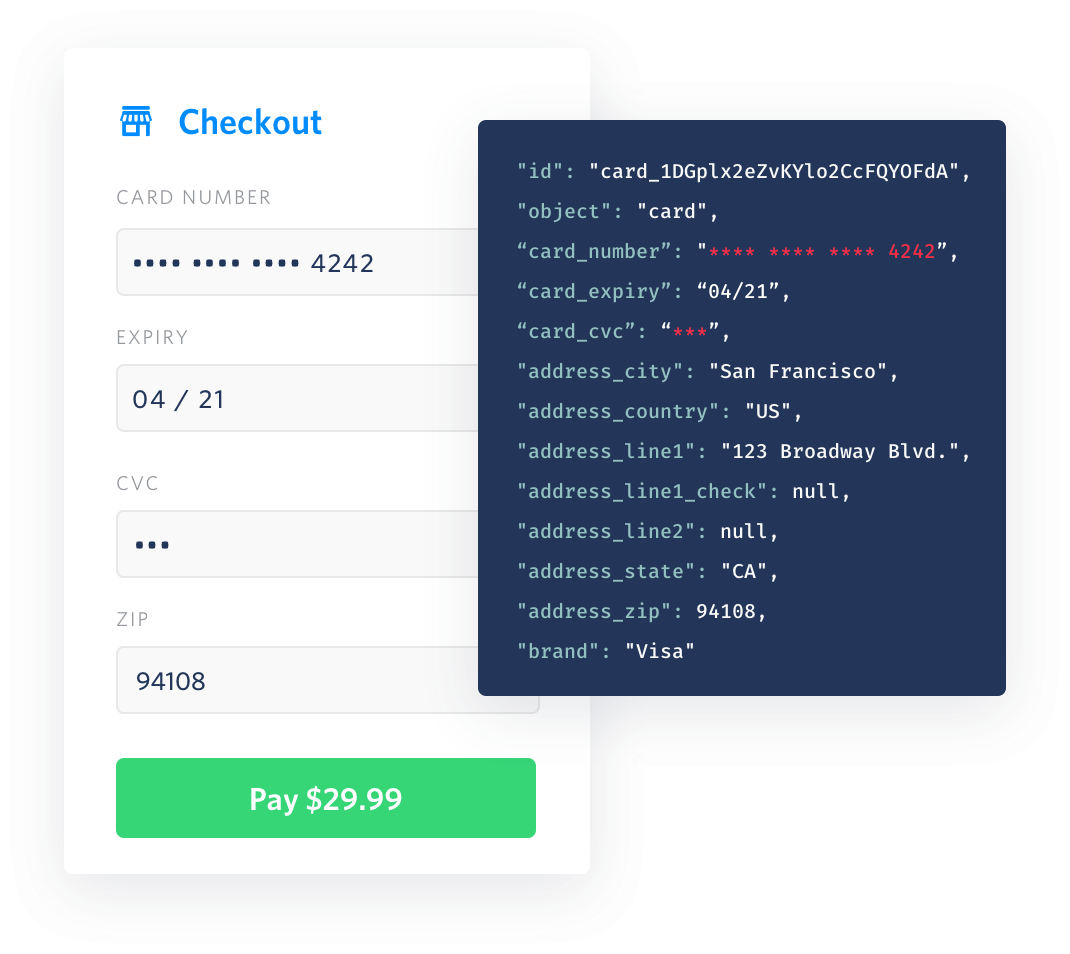 Rely on a platform with the highest security standards
Capture payment information without building and maintaining costly PCI‑compliant infrastructure yourself. <Pay> powers secure transactions out‑of‑the‑box.
PCI compliance is closer than you think. Twilio captures, secures, and transfers payment information to 3rd party payment processors in the cloud. There are no servers for you to manage, no hardware to swap and no operating systems to update.