How to Pass Call Context When Forwarding Across the PSTN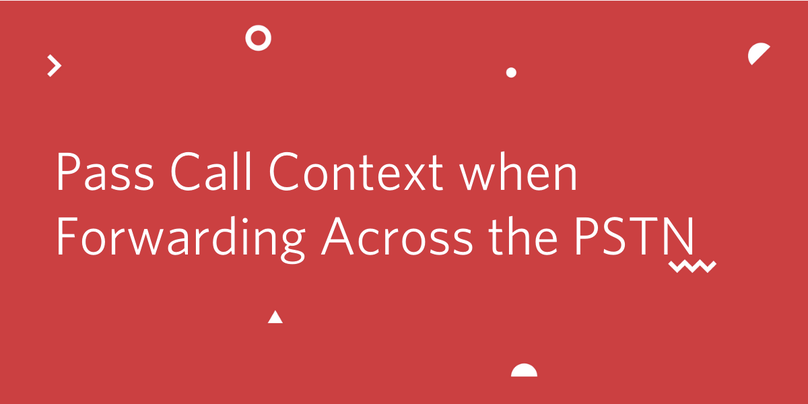 Many of us have encountered call forwarding use-cases, but have you faced issues in passing call context from the original call to the forwarded call across the PSTN (Public Switched Telephone Network)? In this tutorial, you will learn how to pass call context in a PSTN call forwarding use-case by building a serverless Voice IVR using Twilio Studio and Twilio Functions.
Why do you need to pass a call context?
Consider business cases where customers call in to an external business partner and provide some context (for example: name, reason for calling, etc.) and that call is then forwarded across the PSTN to the main contact center where business agents provide more in-depth responses to customer-focused queries.
Alternatively, cases where a customer services many different entities (e.g., schools, hospitals) and the end-user calls into those entities which directly forward the call to a shared contact center where a pool …
Read More