The Voice API that just works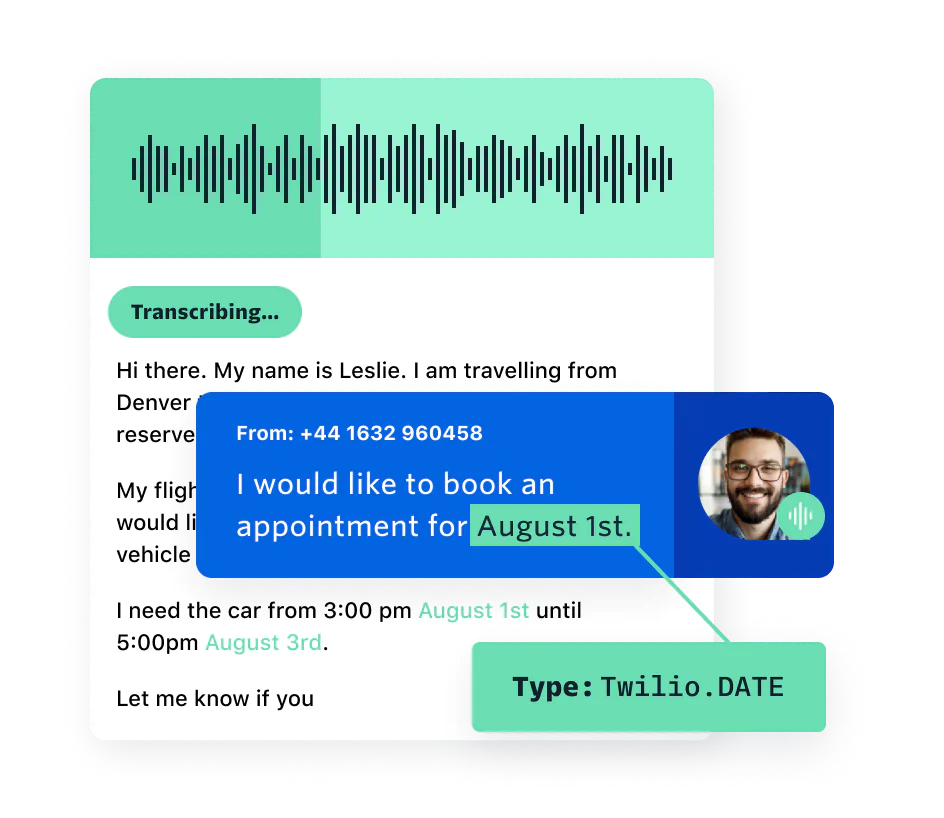 Connectivity you can trust to reach customers
Take advantage of the Voice API's reliable, high quality connections supported by the Twilio Super Network. With access to global carriers, indefinite scaling, and private connections to the cloud, you'll be able to start making quality calls in no time.
Keep your data secure and prevent fraudulent calls
Ensure your calls always get answered and secure your customers' trust by becoming verified with Trust Hub. By becoming a verified caller, you improve the reputation of your calls while helping fight unlawful robocalls and caller ID spoofing with SHAKEN/STIR, a fraud fighting protocol mandated by the FCC.