Reduce OTP Fraud with Twilio Verify's Fraud Detection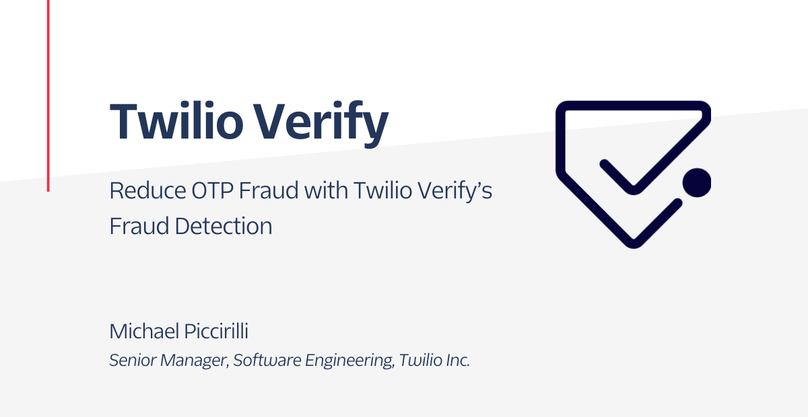 Including additional layers of security in an application's authentication process is an important step to secure your users' accounts. One of the most popular two-factor authentication methods is to use one-time passwords (OTP). Twilio offers multiple products to send OTPs such as Programmable Messaging and Verify.
Fraudsters, however, continue to find novel ways of taking advantage of OTP user flows, resulting in billions of dollars of charges each year at the expense of individual companies. One such method of exploiting OTPs is called SMS Traffic Pumping (otherwise known as SMS Toll Fraud, or Artificially Inflated Traffic). SMS Pumping occurs when fraudsters take advantage of phone number input fields to receive a one-time password, an app download link, or anything else that is used via SMS. The fraudsters send SMS to a set of numbers they control and receive a share of the generated revenue.
There are a few actions …
Read More