Twilio and Electric Imp Come Together to Solve Tough IoT Challenges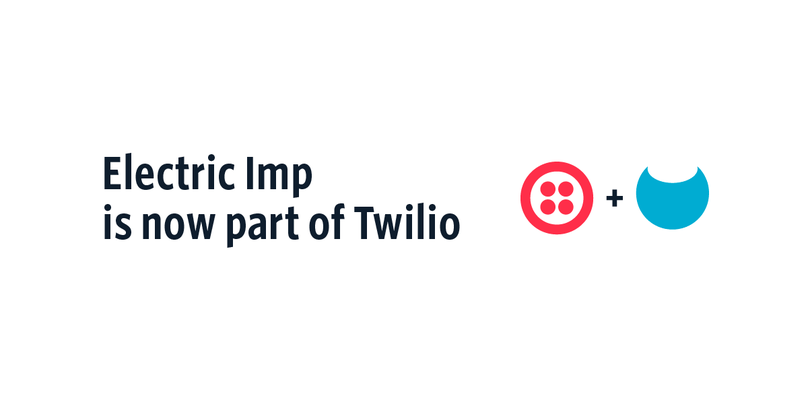 This announcement appeared first on the Electric Imp blog.
We are really excited that Electric Imp is now part of the Twilio family.
Twilio & Electric Imp have been hard at work solving different aspects of the IoT problem, and in our regular conversations we acknowledged how complementary our offerings were, and also how alike our approaches were.
A significant partnership for IoT
This partnership brings together two critical aspects of IoT: reliable global connectivity and a mature application platform, enabling our customers to build solutions in less time than ever before - and deploy them worldwide.
There are few companies as developer-centric as Twilio – just like Electric Imp, much of Twilio's business grew from enabling developers to experiment with new applications. At Electric Imp, we realized the combination of our platform with Twilio's trusted brand, services, huge developer base, and global reach could enable the creation of …
Read More