Using Twilio to Build a Serverless SMS Raffle in Python
If you're like me, you drool just a little bit over serverless architectures. When Rackspace and AWS EC2 made cloud-based computing a mainstream reality, that was awesome enough. But you still had to spin up and maintain your own virtual servers.
With the introduction of things like Twilio Functions or Lambda for truly serverless function execution, DynamoDB for cached state, and API Gateway for click-and-deploy routing—just to name a few—it's become deliciously easy to build and deploy powerful (and fun) services in minutes. Seriously, the IoT possibilities are endless!
With that in mind, let's build something fun with Python – a Serverless SMS Raffle. What if users could text a word to a phone number and were entered in to a raffle? Then when we were ready to choose a winner, we could execute a Lambda to choose some number of winners at random and close ...
Read More
Twilio-Powered Air Quality Texting Service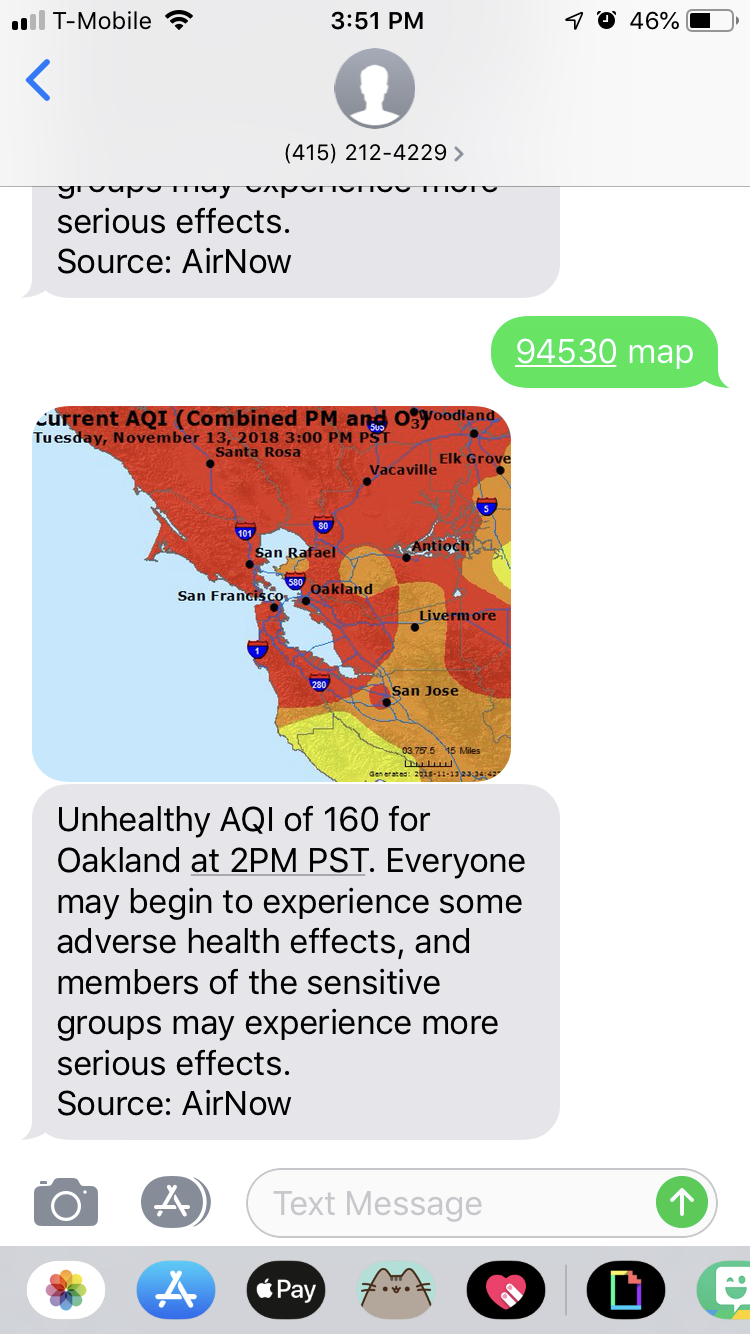 With wildfire season upon us, use this handy texting tool to find out what the air quality is in your area. Simply text your zip code to (415) 212-4229 for air quality updates. You can also add "map" to the text to be sent an image of your region.
This service isn't just useful for individuals with limited access to smartphones or the Internet. It also alleviates the load put on air quality sites like AirNow, which are often overloaded and unavailable during wildfire season due to the spike in traffic. Texting this number instead is a great way to get the same information without bogging down those sites, helping them to stay up for others who need to access them.
Spread the word and stay safe! If you're interested in nerding out over the code, feel free to check it out on GitHub, and if you have ...
Read More