Building a Bulk SMS Service with Python, Flask and Twilio Notify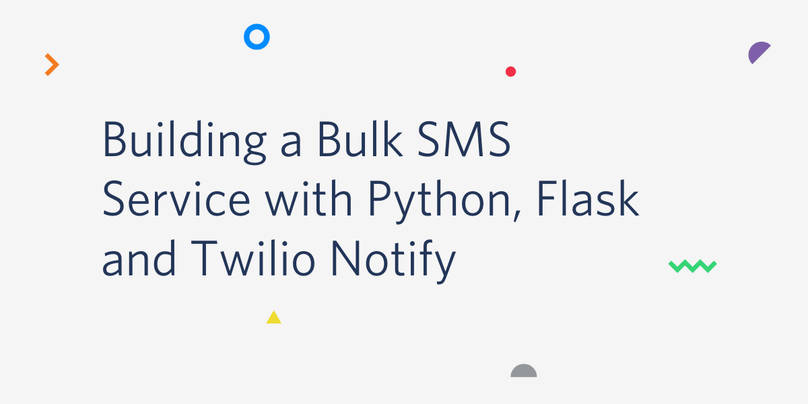 Very often, large companies use SMS to communicate or send broadcast messages to their users. This is because SMS is reliable and usually has more reach and engagement than most other forms of bulk messaging. In addition, it enables companies to communicate with users who do not have smartphones.
In this article, we are going to use the Twilio Notify service, along with Python and the Flask framework to build a Bulk SMS service.
User journey
The user creates a message, inputs the phone numbers of the recipients of the message, and then sends them an SMS as shown in the video GIF below.
Tutorial requirements
To follow this tutorial, you are expected to:
Have sufficient understanding of Python and Flask.
Have Python 3 installed on your machine
Have a Twilio Account. If you are new to Twilio, create a free account now.
Setting up your Twilio account
To follow …
Read More
Building a WhatsApp Recipe Bot with Python, Flask, MongoDB and Twilio
Our world as it is today has experienced remarkable growth in various fields and aspects of life due to the consistent and creative distribution of information across various media.
In this article, we use the Twilio API to build an application that provides information on food and recipes to users over WhatsApp. This approach to accessing information will definitely feel more fun and natural to food lovers and chefs with WhatsApp installed on their phones.
User Journey
A user sends a message containing  the name of a particular recipe he/she is interested in learning about or preparing and receives a response with instructions to be followed to prepare the meal.
Tutorial Requirements
To follow this tutorial, you are expected to:
Read More