How New Authentication Systems Can be the Key to a Password-Less Future
The death of the password has been predicted for quite some time now. Bill Gates pronounced the password dead way back in 2004, and every year cybersecurity experts confidently announce that the humble password will soon be a thing of the past.
In some ways, these predictions are examples of wishful thinking. The password has significant problems, and is one of the major sources of security vulnerabilities in all types of computer systems. Users typically choose weak passwords that are easy to guess, and password databases are breached all the time.
It's no wonder, then, that cybersecurity pros hope that the password will be replaced with a stronger system. In this article, we'll look at how the password has changed over the years, and look at two new systems – WebAuthn and FIDO – that are currently the front-runners to finally replacing the password.
The insecure history of the …
Read More
Principle of Least Privilege: What, Why, and Best Practices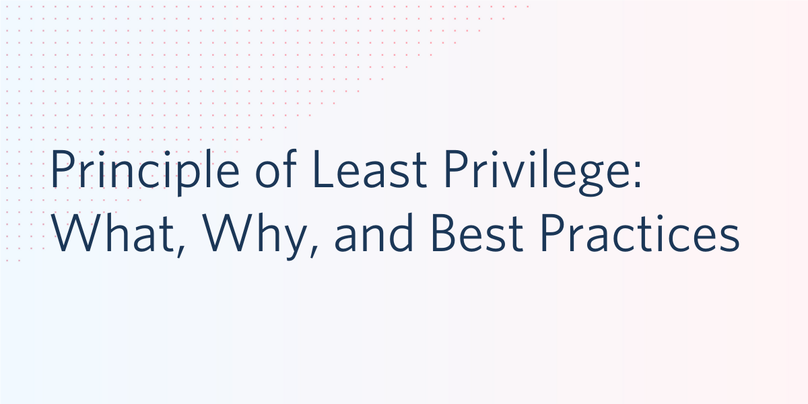 When it comes to cybersecurity, organizations and IT teams have a series of important and strategic decisions to make in the effort to prevent fraud and network breaches. One of the most important moves is to enact an access control policy that ensures normal operation continues uninhibited while also protecting against the threat of attack.
Security experts increasingly rely on a tactic known as the Principle of Least Privilege (POLP).
The Principle of Least Privilege dictates that access should always be restricted to the lowest level possible for requirements to be met. This extends to every level of systems and infrastructure, including users, applications, and hardware.
Let's explore the deeper aspects of the POLP and the reasons why it has become a leading security strategy.
Security and Stability
Every piece of technology within an enterprise – along with every person using the technology – represents a security risk to …
Read More