Intro to Infrastructure as Code with Twilio (Part 1)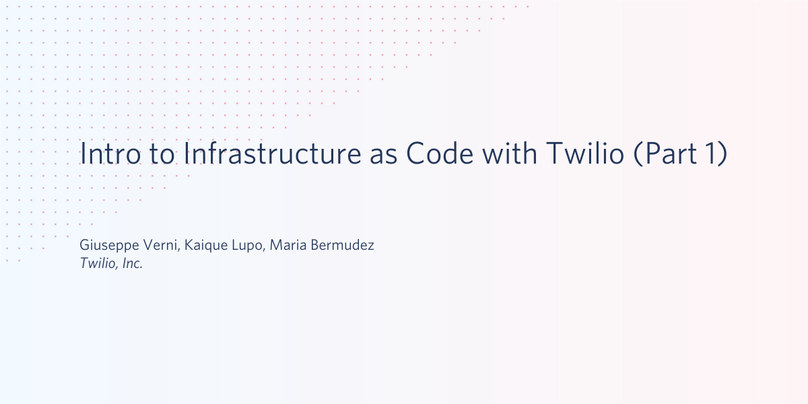 This blog post is the first of a three-parts series where we explore how Infrastructure-as-Code (IaC) processes and tools can be used to deploy and maintain your Twilio solution.
In this part, we are going to introduce the fundamentals of the IaC process applied to Twilio products. At the end of this article, you will deploy and maintain your Twilio resources using a tool purposely built for this exercise.
Prerequisites
In order to follow along, you need:
Infrastructure as Code
Before starting, let's review what Infrastructure as Code is. You can skip this paragraph if you are familiar with the concept already.
With the rise of cloud …
Read More