Send Email After Password Changes with SendGrid and Auth0 Actions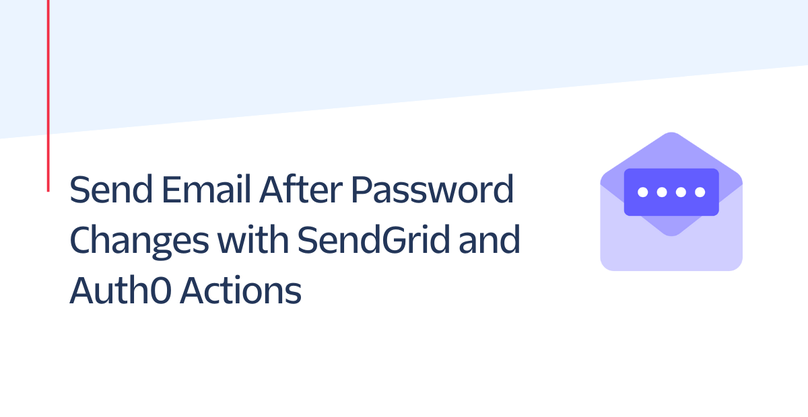 Introduction
The security of your customers' data is essential and goes beyond just the application. Alerting customers when their account information changes, such as a username or password, is a great way to show customers you're looking out for them. You can pair Twilio SendGrid with Auth0 Actions to email users when their passwords change to build another layer of trust.
This blog post will walk you through sending a password change email using SendGrid's Mail Send endpoint with Auth0 Actions.
Prerequisites
A free Twilio SendGrid Account – Sign up here.
A free Auth0 Account – Sign up here
An application in your Auth0 account. If you don't have one, you can use one of the Auth0 Quickstarts with a sample application.
Set up SendGrid
Before sending emails using SendGrid, you'll need to verify your Sender Identity and generate your API key. Verify the Sender Identity to confirm that …
Read More