Twilio Changelog
Additions and changes to the Twilio platform
Trunking Termination Calls per Second (CPS) refers to how many new SIP Trunking call setups are allowed in one second for Trunking Termination calls (outgoing traffic from your communications infrastructure to the PSTN). Twilio, by default, provides the ability for you to place 1 CPS per Trunk per Region (see limits). 
With this release you are now able to immediately increase your Trunk CPS settings per region (up to 15cps) in the Console, under the specific Trunk, under Termination settings.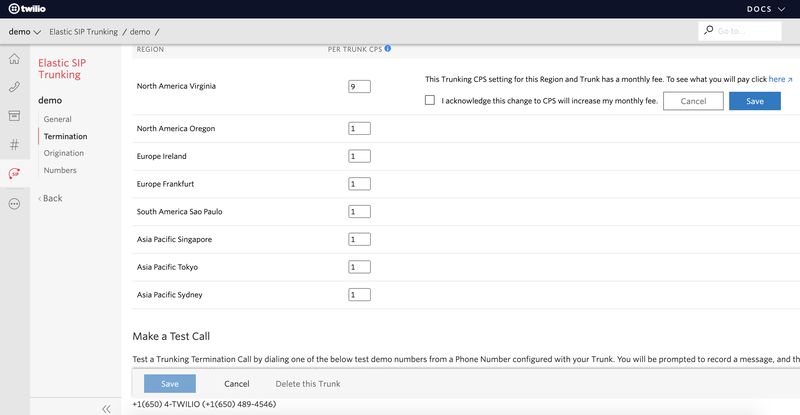 For details please refer to our user documentation and Trunking CPS pricing.
---