Sending SMS Messages with Deno, TypeScript, and Twilio Messaging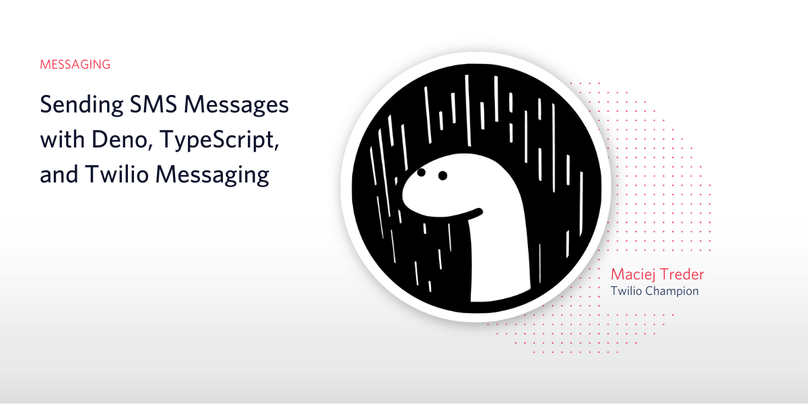 There are over 4.5 billion text-enabled devices; that's a huge potential to notify people about upcoming appointments, special events, breaking news, or commercial promotions. Sending SMS messages programmatically enables you to reach many people almost simultaneously. With Twilio Messaging you can create a Deno application that sends many messages and reports when each of them has been delivered, or not.
Twilio Messaging includes an HTTP REST API that makes it easy to interact with the SMS API. Once an SMS message request is created with the REST API, its status can be retrieved using another endpoint.
Deno is a new runtime environment for JavaScript that provides the capabilities of Node.js without the heavyweight package deployment and complex package management required for Node.js applications. Deno provides new features to support the wide range of contemporary server-side applications being developed with JavaScript, a range that wasn't envisioned when Node.js was developed. Deno …
Read More