Super SIM | Jul. 29, 2022
Super SIM Fleet Data Limits Can Now Be Updated
You can now update your existing Fleets' data limits. This allows you to easily increase or decrease the data limit for your SIMs. Previously, you had to create a new Fleet and move your SIMs to the new Fleet to give them a new data limit. You can update an existing Fleet's data limit in Console or via the /Fleets API.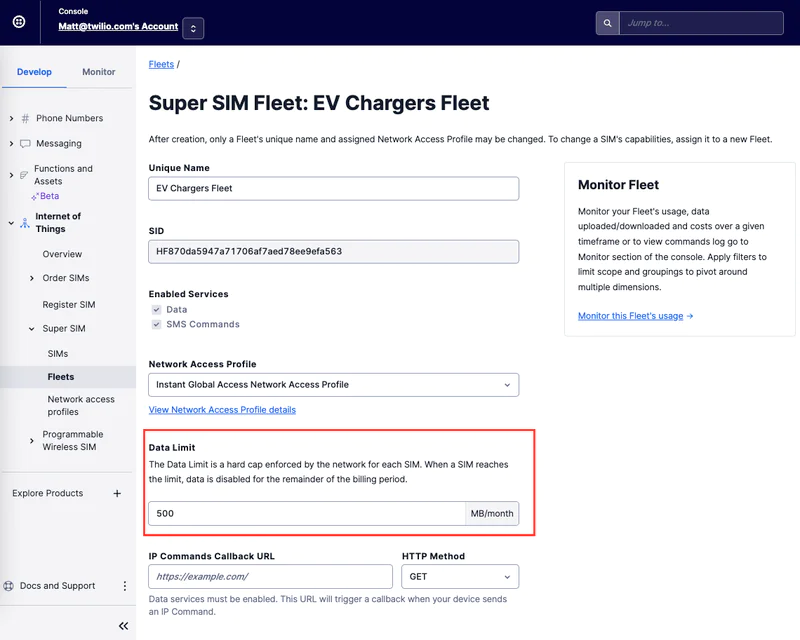 The new data limit will take effect for all of the SIMs assigned to your Fleet after a few minutes. If you increase the data limit and have SIMs that are blocked because their data usage exceeded the previous data limit, they will automatically be unblocked when the new data limit takes effect. Similarly, SIMs whose data usage for the current billing period exceeds the new data limit will be blocked, if they were not already, when the new data limit takes effect.

See the documentation for more details.