Video
Build memorable video experiences
Embed customized video experiences into your applications at scale with Twilio Video.
Innovative video applications
are built, not bought
Develop an application that stands out
Built on top of WebRTC, our platform lets you focus on building one-of-a-kind video applications. Create bespoke video experiences with custom layouts and virtual backgrounds using APIs and SDKs that work across all major browsers and devices.
Launch your application on a proven, cloud-scale platform
Develop, launch, and run your application with video APIs and SDKs for JS, iOS, and Android—all on top of a cloud-based, enterprise-grade infrastructure. Our reference apps, developer tools, and documentation provide all the support you'll need to build customized video applications at scale.
High-quality video solutions for all needs
Build real-time video applications optimized to work across network conditions worldwide. Use quality control tools like the Network Quality API to monitor network performance, the Network Bandwidth Profile API to prioritize video track bandwidth across participants, and Noise Cancellation to filter out background noise.
Use Video for any type of
customer journey
Telehealth
Connect providers to patients, family members, and interpreters with HIPAA-eligible Video Groups.
Hiring
Build a virtual platform to take the place of traditional mass hiring events and find qualified candidates virtually.
Sales and field services
Use real-time video to create a convenient customer service experience and save in-person visits for those who need it most.
Expert services
Streamline complicated and time-consuming processes by consolidating expert services to an application with video chat capabilities.
Social
Keep people connected—even at a distance—by using customizable video chats in your application.
Education
Bring educators and students together for 1:1 tutoring sessions, interactive virtual classrooms, and secure exam proctoring.
Build with the infrastructure trusted to power billions of video minutes a year
Define your digital brand
Control the look and feel of your video experience with virtual backgrounds
Support consumers across all devices and major browsers with SDKs for JS, iOS, and Android
Customize your video chat layout to match your brand, or use a template
Record video for future reference and securely store media by generating encrypted recordings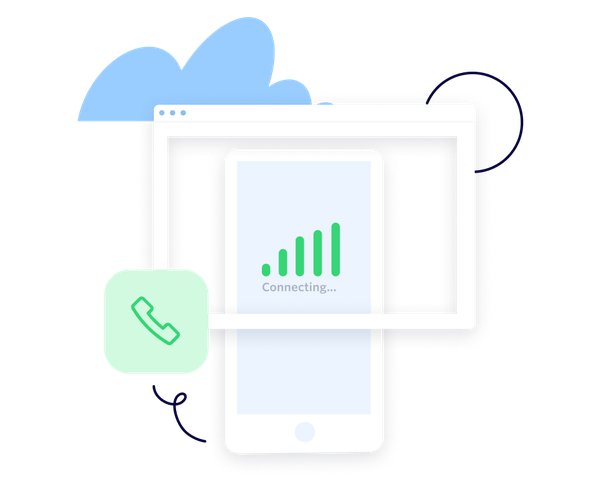 Get started and scale in minutes
Get-to-market quickly with developer tools, sample code, and technical documentation
Integrate video directly into new or existing applications backed by an enterprise-grade, cloud infrastructure
Optimize your application proactively with Video Insights, a free tool for advanced video performance and data analysis
GDPR compliant
High-quality, immersive video
Build engaging video applications optimized to function across all network conditions
Minimize background noise with AI-powered Noise Cancellation
Determine which participant video tracks to prioritize with the Network Bandwidth Profile API
Monitor participant network quality with the Network Quality API
Add animates, whiteboards, text-based chat, and more for engagement
Build a custom video experience
Make your video application stand out
Get started for free with Video WebRTC Go, or with one of our pay-as-you-go solutions with volume discounts. Learn about our Video Rooms and pick the one that works best for your business goals.