How to Send a vCard with Twilio Programmable SMS
If you've ever sent or received contact information from one phone to another (especially in a time before smartphones), then you may have unknowingly encountered a vCard before. vCards, also known as Virtual Contact Files, are a standardized (RFC 6350) file format for sending business/contact information which can be easily imported into address/contact books.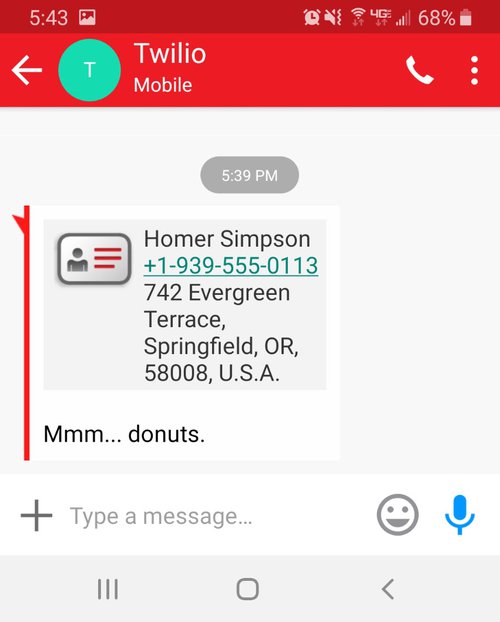 This post will quickly walk you through creating a vCard using Python and sending it as an MMS using Twilio Programmable SMS.
The sample code used later in this post can be found here.
NOTE: Depending on your location and Twilio number, you may not be able to receive MMS outside the US/Canada and thus won't be able to receive vCards.
Getting Started
It's important to understand that vCards are essentially just text in a specific format.
If you've used Twilio MMS before, vCards can be thought of the same way as …
Read More