Our 12th Twilioversary: Celebrated with a Socially-Distant Trebuchet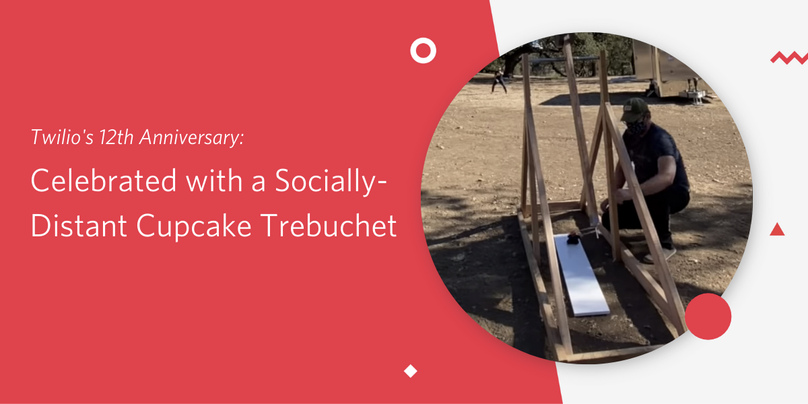 Today, November 20th, 2020, marks 12 years since Twilio was born. We founded Twilio back in 2008 to provide a bridge between applications and the world of telephony. And we haven't stood still – we've since expanded beyond communications to optimizing customer engagement and providing a unified view of the customer journey.
Along the way, we've also had more than a little fun. As we've grown, we've strived to maintain a culture where we can be ourselves, quirks and all – we call it the Twilio Magic. You can see it when we encourage live coding on the New York Stock Exchange floor, teach dogs to take selfies, or help automate weddings.
But one of our most hallowed traditions is a birthday tradition: every year on November 20th, we come up with creative ways to deliver confections to faces. Yes, really.
Follow along, and I'll tell …
Read More