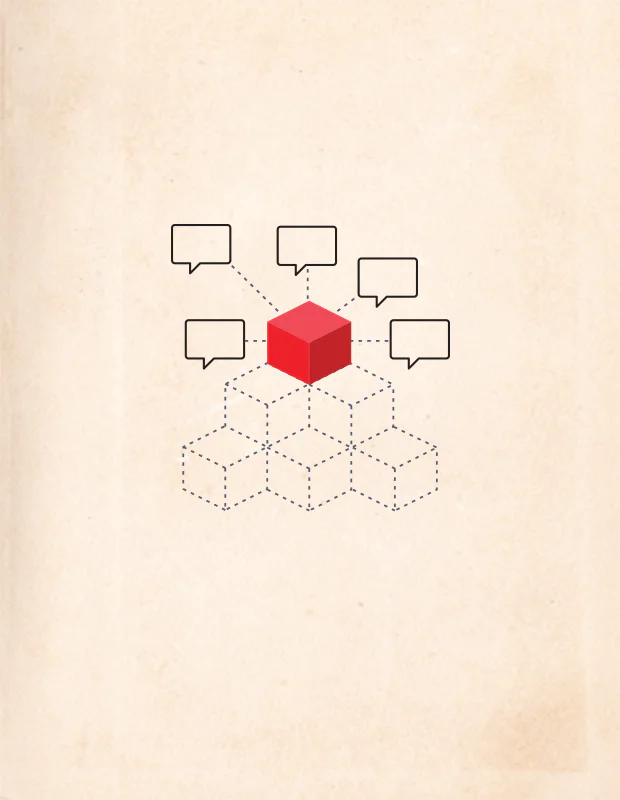 SMS Bulk Messaging 101
Cloud-based SMS Bulk Messaging solutions help businesses deliver real-time notifications and marketing promotions to improve customer communications.
Severine Griziaux, Sr Marketing Manager
SMS Bulk Messaging 101
Let's face it: as we are becoming a mobile-first society, virtually everybody everywhere is familiar with text messaging. That's why businesses are quickly adopting texting as an alternative – and more intimate – way to connect with customers. With the advent of Simple Message Service (SMS) Bulk Messaging, making these connections is even easier. Businesses can now cost-effectively and simultaneously send timely and straightforward messages to thousands (or even millions) of customers. And just because these texts are sent in bulk, they can still retain a surprising amount of personalization and urgency.
What is bulk SMS?
Bulk SMS messages, or text blasts, allow businesses to communicate with customers en masse, whether sending a promotional message or asking for feedback. With an average SMS open rate of 94%, SMS marketing can improve the likelihood that your recipients read and interact with your message while also allowing you to circumvent customers' crowded email inboxes. Plus, taking a one-to-many approach to your SMS marketing campaigns can help you to save time, money, and effort building a campaign without sacrificing results.
Brands use bulk SMS messages to send a variety of communications, like promotions and deals, product releases, appointment reminders, shipping updates, contests, feedback surveys, emergency updates, and more!
These types of bulk SMS messages can help you reach potential customers and engage longtime loyalists. Just remember, you need your recipients' explicit permission to text them to ensure your business remains compliant with industry sending guidelines. You'll also want to let your subscribers know what they're signing up for, how often they should expect to hear from your brand, and that they'll be responsible for any applicable message and data rates.
What is the benefit of bulk SMS?
Sending bulk SMS messages allows you to reach and engage a large number of recipients at once. It can be a great way to spread awareness of a limited-time offer, a new product or service release, a company announcement, and more. By using highly targeted lists (or messages that appeal to a large audience), you can send the same message to hundreds or even thousands of recipients and still see fantastic results.
For example, if a retail company wants to advertise its Black Friday sale, it can text its recipients, "Black Friday starts now! Save 50% on EVERYTHING + free shipping on all orders. Use code BF50 at checkout!" While this bulk SMS message is most likely generic enough to send to the retailer's entire subscriber base, it might not garner the attention or engagement the business might want.
Instead, segmenting its list out further to send more personalized messages might prove more fruitful at driving site traffic and sales. For example, the company might choose to send its most loyal customers a message that reads, "You're a Black Friday VIP, (First Name)! VIPs get exclusive access to our BF deals 24 HOURS EARLY. Stock up on your favorites now + get 50% OFF." Or, send a targeted message to users who only shop for women's clothing, like "Black Friday is here! All women's apparel is 50% OFF + free shipping. Stock up on essentials like coats & cardigans now! Use code BF50 at checkout." This allows you to leverage the convenience of sending messages en masse while still catering your messages to your intended audience.
While SMS can be an effective marketing channel for your business, you'll want to use it responsibly, as many customers prefer that their text messages inboxes remain exclusively for their family and friends. To ensure you only engage users on your SMS list, consider implementing a double-opt-in confirmation so that recipients don't sign up for your texts by mistake.
You'll also want to be careful not to spam your users. Our 2022 Global Messaging Engagement Report revealed that global recipients are fairly divided on how often they'd like to receive promotional SMS messages, with 29% preferring a text once a day and 29% opting for a message just once a week. Just be wary of over-messaging your lists, as message frequency was the top factor to turn recipients off from receiving promotional SMS/MMS messages.
Who is Using Bulk SMS Messaging and Why?
Bulk Messaging, also known as Mass Texting, is employed by enterprise firms, member-based organizations, media companies, and financial institutions who have discovered that Short Message Service messaging (SMS Messaging) can increase customer engagement, successfully promote products and services, and be used to deliver time-sensitive alerts and notifications to their subscribers.
SMS messaging provides businesses with a more direct method to communicate with customers on the devices they turn to everyday. With over 2.4 billion SMS-capable smartphones in use around the globe, nearly every business has been given the opportunity to amplify their customer reach through Bulk SMS Messaging.
Mass Texting In-Action
As a mass communication tool, SMS messaging offers businesses looking to disseminate timely information with many definitive advantages. As you consider scenarios in which SMS Bulk Messaging could meet your needs, here are four real world examples of businesses that have successfully used this messaging solution to communicate with customers succinctly and effectively, in one simple send.
Xoom: Digital Money Transfer Provider Uses SMS for Real-time Transaction Notifications
Xoom, a member of the PayPal family, is a digital money transfer provider who helps consumers send money, pay bills, and reload prepaid mobile phones for family and friends around the world. With the use of Mass Texting, Xoom sends both the sender and the recipient a real-time transaction notification which, in turn, provides peace of mind and eliminates the need for follow-up.Results: Bulk Messaging has been used to effectively send transaction notifications to over 1.4 million people in 33 countries.
Walmart: International Retailer Sends Daily Promotions Directly To Consumers Phones
Walmart, the world's largest brick-and-mortar retailer, offers a "Value of the Day" item to all of its customers. These are special discounts that Walmart shoppers can redeem for a limited time. In addition to traditional marketing methods, such as in-store announcements, customers are encouraged to sign up to receive these deals on their mobile phones.Results: Walmart sends "Value of the Day" notifications via bulk text message to all subscribing customers, providing each with a new incentive to visit their local Walmart store daily.
PayByPhone: Global Payment Service Notifies Consumers of Expiring Parking Meters
PayByPhone is a mobile payments service processor providing customers in Europe and North America with an easy way to a pay for parking. PayByPhone's unique application uses SMS Bulk Messaging to send one-way notifications to motorists five minutes before their parking time expires, thereby allowing them to conveniently avoid a parking ticket by adding time without the bother of returning to their vehicle.Results: PayByPhone helps customers avoid parking fines by sending 2+ million time-sensitive messages each month.
Sprint: Ad Agency Builds Brand for Telecom Company with Inventive Text Marketing
When Sprint wanted to rebrand themselves with a new "All. Together. Now." campaign, their advertising agency, Goodby Silverstein & Partners, knew it would be difficult to break through the media and advertising clutter. Their idea was to celebrate what Sprint users do with their mobile devices – talk, text, email, post videos – and encourage even more fun, uplifting social interaction. Sprint used SMS Bulk Text Marketing to ask users to call, text, or email Veatrice Henson, who was celebrating her 100th birthday. Results: Sprint customers from all around the world sent Veatrice over 500,000 calls and text messages wishing her a "Happy Birthday."
Even though each of these four businesses deployed SMS Bulk Messaging in a different way, they had one thing in common — they chose to use a cloud-based messaging solution.
How can I send a bulk SMS?
Ready to send your first bulk SMS message but not sure where to get started? Follow this step-by-step guide, and you'll be sending high-volume text messages in no time.
1. Grow an audience
To start, you'll need a contact list of recipients who have explicitly permitted you to message them. Start growing your SMS subscriber list by placing an opt-in form on your website or encouraging your prospects and customers to text a keyword (like "Join" or your company name) to a mobile number or short code. You can also send a double-opt-in message to confirm their subscription and ensure you only have interested users on your list.
2. Find an SMS service provider
Next, you'll need to find an SMS service provider to help you send your bulk SMS message. With Twilio's Programmable Messaging API, you can easily send SMS messages to every subscriber on your list. Not only can you send messages quickly and easily, but you can also get access to our robust library of documentation, sample code, and developer tools to help you build exactly what you want—fast. Plus, we'll handle carrier and global regulations, so you can focus on reaching your customers and crafting the perfect bulk SMS message.
3. Get a short code
If you rely on long code (or a 10-digit phone number) to send more than a few hundred messages a day, your messages could end up in the spam folder. That can be a problem when trying to send bulk SMS messages.
Instead, short codes (or 5- or 6-digit numbers) are preapproved by carriers to have a high throughput and aren't subject to carrier filtering, allowing you to send and receive bulk SMS/MMS messages more effectively. You can easily buy short codes from Twilio if your brand doesn't have any or port existing numbers to the Twilio platform to get right to sending. Twilio also offers volume discounts for SMS and short code SMS messages if your monthly sends exceed 500,000 to 4.5 million messages so that your business reliably reaches your customers and at a reasonable price.
4. Craft your message
Once you've found a bulk SMS service provider and procured a short code, you're almost ready to send. All that's left is to choose which audience you're sending to and draft your message. While this part sounds simple, don't rush it. Every text blast you send should be meaningful and provide value to your subscribers, so they remain engaged and loyal to your brand. If you need some inspiration to get your bulk SMS message started, check out our text blast writing best practices in the next section.
5. Send it
Lastly, it's time to send your message to the world. Using your email service provider of choice, you'll need to set your recipient, sender, and content parameters. Your recipient list will be who you're sending to, while your company's long or short code will be your sender. As you may have guessed, your SMS content consists of the full text message or media content you want to include in your SMS/MMS message. Once you have all this information prepared, you're ready to hit "Send," sit back, and start tracking the message's performance. To help, here's a simple example for sending programmable SMS text or picture messages.
Prefer a step-by-step guide to sending your first message with Twilio? Check out our Programmable SMS quickstart guide in your preferred language: C#, Java, Node.js, PHP, Python, or Ruby.
How do I write a bulk SMS message?
While writing a bulk SMS message might require a bit more attention and effort than texting your mom or a friend, it should be a relatively easy and painless process. To help you create text blasts that add value to your customers and entice them to convert to a sale, here are a few bulk SMS best practices to follow.
1. Understand your audience
Before you start writing, pick a goal for your message and put yourself in your audience's shoes. Ask yourself: "Will my whole audience want to receive this message, or should I only send it to certain recipients?" "Is this message intrusive, or will it provide value to my subscribers?" Once you've narrowed down what audience segment to send to, then you can move forward to drafting the copy of your bulk text message.
2. Keep it short
Your customers are busy, so you'll want to keep your message short and sweet. Another reason to remain concise is that sending SMS messages comes with a 160 GSM-7 character limit. If you can't cut down your copy, your bulk SMS service provider will have to split your text across multiple messages. While this isn't necessarily bad, receiving multiple messages might annoy some of your recipients and push them to unsubscribe.
3. Have a clear CTA
Each message you send should have one clear goal for your business and one intended action for your recipients. For example, don't ask your customers to RSVP to an event and check out your new product release. Stick with one ask so your audience doesn't get confused and your message doesn't get watered down. In addition to providing a link to your website for recipients to learn more, you can also ask them to reply with a keyword, like "Text RSVP to let us know you're coming!"
4. Identify your brand
Most customers are wary of receiving texts or clicking links from unknown numbers. Make your messages easily identifiable and trustworthy by including your business' name or initials and ensuring your content's tone and visuals (if you include an image or GIF) are on-brand. That way, your customers know the message comes from your business and will be more likely to engage with it.
5. Track your results
Like any good marketer, you'll want to track the performance of your bulk SMS messages and see what content resonates with your audience. You can learn what messages and offers your customers like to receive so you can replicate and refine these results time and time again. Plus, you'll also want to track the delivery status so you can understand what percentage of your messages are accepted, delivered, received, and more.
Bulk SMS Messaging Made Easy With The Cloud
There's much to consider when integrating a mass notification solution within your customer management software. Augmenting your communications program and platform with mass texting, whether as a customer service enhancement or a marketing tool, requires specialized software. To ensure the best customer experience possible, explore the use of cloud communication APIs to deploy your SMS Messaging solution. Here are four reasons to consider Bulk SMS Messaging activities with a trusted cloud-based service:
1. Extensive Global Reach: A reliable global carrier network is one of the most compelling reasons businesses turn to a cloud provider. Why? Because reputable cloud providers have established relationships with worldwide telecom providers, and have the experience of delivering billions of messages globally, giving them the ability to adjust routes in real-time to avoid delays and delivery issues. Be sure that your provider offers multiple routes to the major carrier networks, and has redundant carrier interconnects for each mobile subscriber. This will help ensure your messages get delivered in the timeframes and timezones you require.
2. Flexible Pricing Model. Before beginning any type of capacity planning or estimation of customer reach, look for a cloud provider that offers a pricing model that can scale as your business needs grow. There are cloud providers that offer simple usage-based models so you that only pay for what you send. In addition to program scalability and pay-as-you-go plans, look for the flexibility to secure volume discounts as you expand your reach and use of the service. If your campaigns could conceivably fluctuate from 1,000 to a million sends, be sure you only pay for the volume you use. Don't contract for any more than that amount.
3. Robust Software Features: Another great benefit of working with a cloud providers is that they typically provide other communication solutions beyond Bulk SMS Messaging. Instead of sending a word-based text, innovative businesses are sending Multimedia Message Services (MMS) as well. MMS allows you to be a bit more inventive with your mass communications by sending emojis, calendar invites, polls, surveys, and picture messages. Marketers, in particular, are embracing new cloud communication platforms to also seamlessly integrate additional communication apps such as Voice, Chat, Facebook Messenger, and others.
4. Integration Simplicity: Your chosen cloud solution should make it easy to integrate your SMS communication application within your overall communication platform or CRM. By using cloud computing, your developers can leverage pre-built code that's user-friendly and user-ready, to meet your Bulk SMS Messaging requirements. Look for a global SMS platform with programmable APIs that can be customized to meet your unique needs. If writing code is not part of your organization's expertise, some providers offer drag and drop features so you can quickly and confidently create a smart SMS communication workflow. With these additional tools, your business can focus on designing the right customer communication experience rather than developing the nuts and bolts of a communication application from scratch.
The Definitive Cloud Communication Platform
As you look to the cloud for your Mass Texting solution, consider the benefits of working with Twilio's cloud-based communication platform. Our intelligent cloud software includes a comprehensive suite of developer-friendly APIs, a superior global carrier network, and a robust suite of messaging applications. Best of all, adding new user features is easy: your customer's experience can be progressively upgraded without the need to invest in more developers, purchase new software, or replace old hardware.
Ready to see how Twilio can help make your SMS Bulk Mass Texting efforts successful?
Talk to us or learn more with the recommended resources below: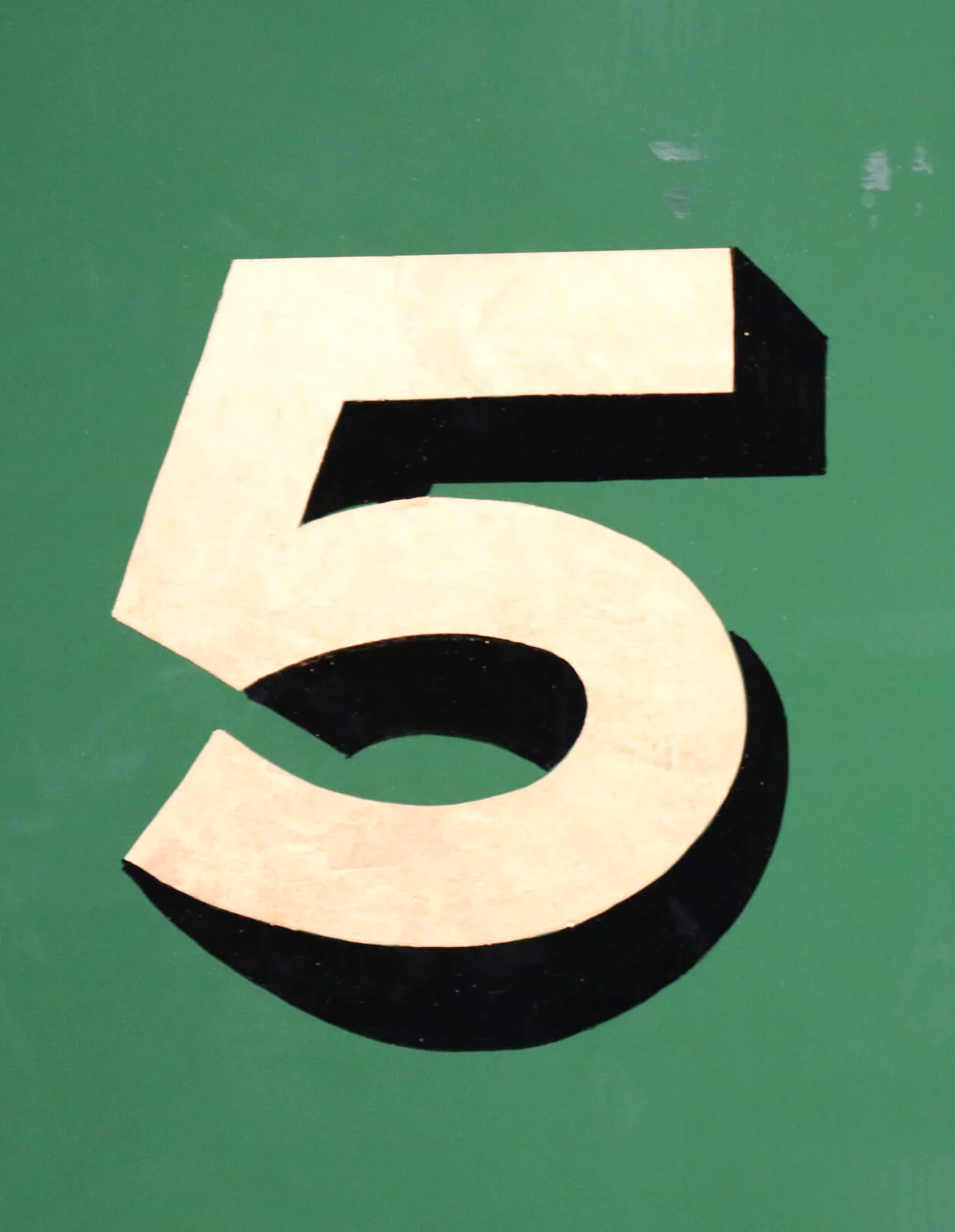 Five ways to use SMS messaging to enhance customer experience
The digital era is now mobile. What does that mean? 75% of consumers would like to receive more texts...
July 2019 • Severine Griziaux, Sr Manager - Strategic Content Programs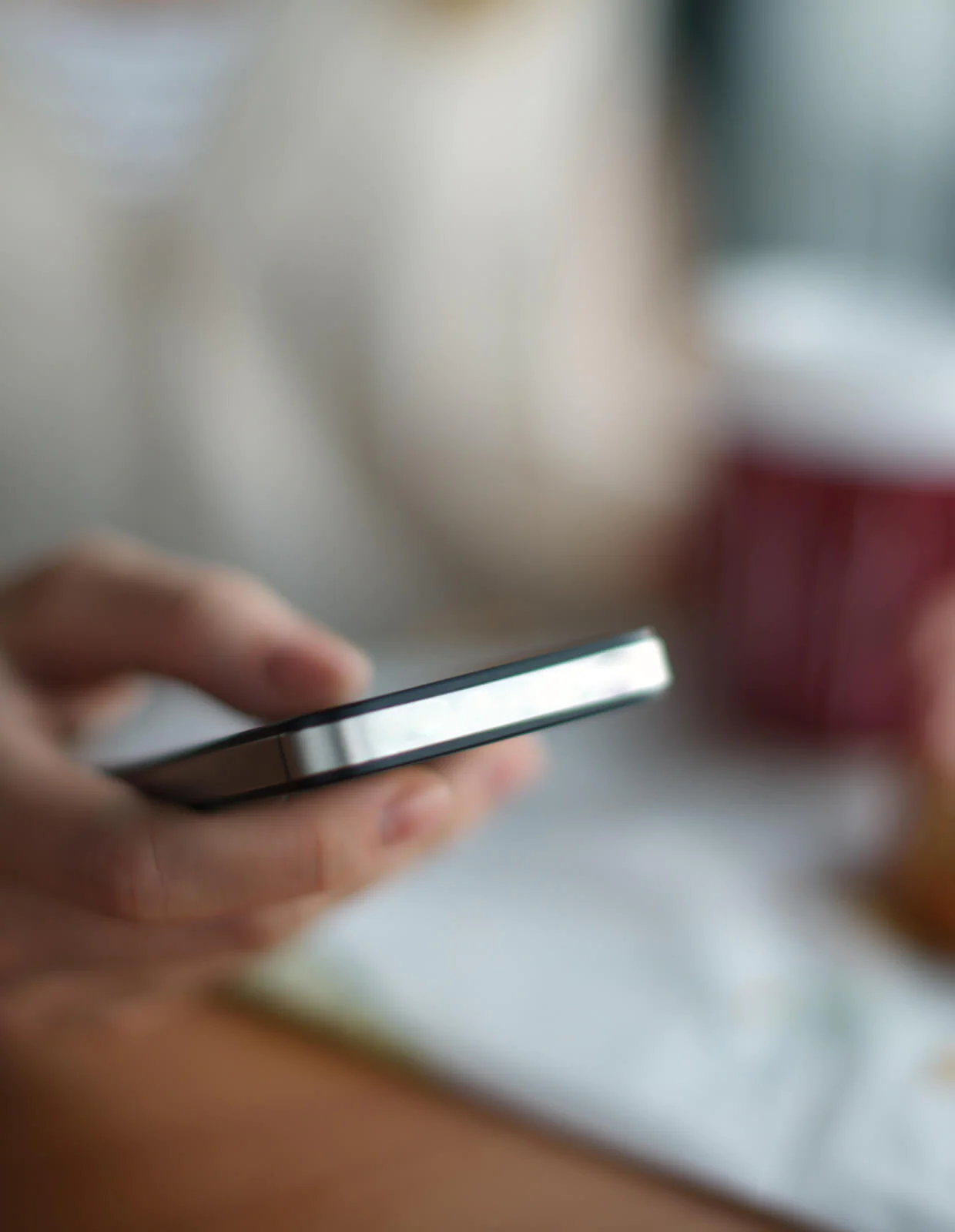 When to Use Short code vs Toll-Free SMS
Should you use short code or toll-free sms? We compare the two to help you answer.
June 2019 • Arvind Rangarajan, Senior Product Marketing Manager