Automated
Surveys
Prioritize satisfaction
Survey customers with SMS or Voice and embed responses into any existing CRM or custom database.
SurveyMonkey

Call and response
SurveyMonkey wants to automate phone surveys. Contact users over the phone with configured surveys that scale on demand.
Talk to Sales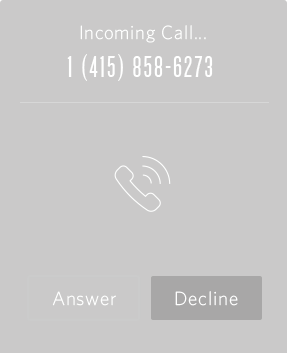 Automated Survey benefits
Familiarity for Automated Surveys while increasing the read rate
Better than email

Get an open rate, four-fold higher than email with text message reminders. Messages are read, on average, within four minutes.

Personalized questions

Send customized survey questions integrating data from your CRM or otherapplications and receive a higher response rate.

Easy capture and integration

Collect responses via text or dial pad input andstore data in any application.
Step
1

:  

Your Code

Control content and logic for survey questions with a suite of programmable options for response.
Building blocks
All the components needed to build nimble Visual Estimates
Numbers

Choose local or toll-free numbers specific to the survey.

Voice

Deliver the survey with an automated outbound call using IVR capabilities.

Short Codes

Create a five-digit short code for high volume, branding, and message delivery.
Easy integration

Create dynamic surveys within existing tracking and procurement systems, not a separate application.

Multi-lingual

Send the same message in spoken word using Text-to-Speech in 26 languages or text any non-English character.

Low-cost

Text and call to nearly any locale in the world without upfront investments. Pay $0.015 a minute to call and $0.0075 for text.
Twilio 101
How to
Simple code to build ETA Alerts onto a flexible and easy Twilio API
<?php
require 'Services/Twilio.php';

$response = new Services_Twilio_Twiml();
$gather = $response->gather(array(


'action' => 'http://example.com/process_poll.php',
'method' => 'GET',
'numDigits' => '1'


));

$gather->say("This is Mark's Pizza Party Poll");
$gather->say("If You Would Like Cheese Pizza Press 1");
$gather->say("If You Would Like Pepperoni Pizza Press 2");
$gather->say("If You Would Like Sausage Pizza Press 3");
$gather->say("If You Would Like Pineapple Pizza and Canadian Bacon Press 4");

header('Content-Type: text/xml');
print $response;

?>
We can't wait to see what you build
Create modern communications with free accounts and advice.