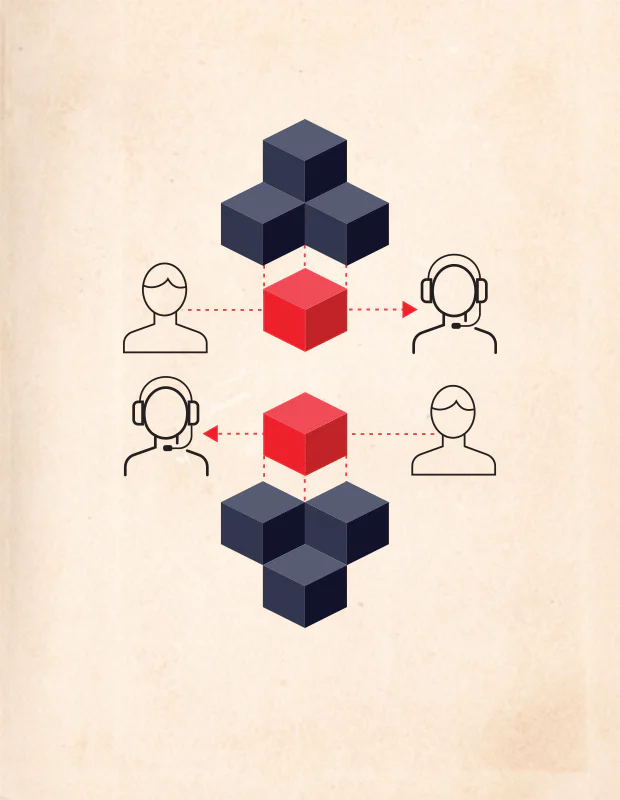 Inbound vs. Outbound Call Center
The main difference between an inbound and outbound call center is the way calls take place. Learn about the technology behind contact center infrastructure.
Devang Sachdev, Director of Solutions at Twilio
Inbound vs. Outbound Call Center
"Welcome to Acme Incorporated, how may I help you?" Thus begins the interaction we've all experienced many times. Traditional call centers are the heart of customer service for many businesses. When customers call a business on the phone for support, the call center is where they land. When business reps call potential customers to make sales or conduct a survey, they are also operating from a call center. However, not all call centers are created equal. The nature of the business determines what type of call center they operate.
As a provider of call center APIs, Twilio works with a wide variety of businesses that connect with their customers through call center technology. Over the years, we've heard similar questions asked over and over. One of these questions is, "What is the difference between an inbound and an outbound call center?" There are notable differences, and if you're setting up a call center for your business, it's important to understand them.
In this article, we'll explore the differences between an inbound call center and an outbound call center. While some businesses provide both inbound and outbound services, it's still helpful to understand what differentiates the two so you know what to look for when you're making decisions on what technology suits your business best.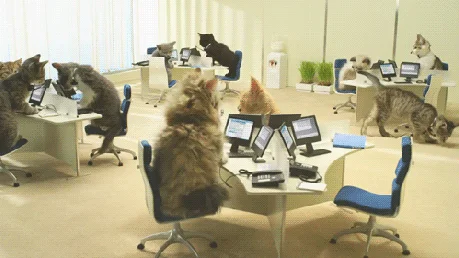 What Is an Inbound Call Center?
Just like it sounds, an inbound call center receives incoming calls. The most basic characteristic of an inbound call center is that agents wait for calls to come to them instead of actively making calls. Inbound callers are usually seeking customer service, such as tech support, product assistance, or help placing an order. Because of this, inbound call center agents need to react with solutions to customer problems and requests quickly and efficiently.
Inbound call centers are focused on customer service above all else. They serve as a knowledge base for tech support, billing questions, and other customer service issues. For these call centers, quick call resolution times and agent productivity are the key metrics of success.
Most call centers send callers through an interactive voice response (IVR) system before they are connected with an agent. According to research by JDPower, customers spend 30% of their time interacting with a call center in an IVR system—as opposed to speaking with an agent. To make the IVR process as quick and efficient as possible, many inbound call centers rely on intelligent routing such as TaskRouter, which routes, monitors, and escalates tasks to the most appropriate and first available agent.
Customer Story: Ruby Receptionists
In 2016, mobile searches resulted in 70 billion inbound business phone calls, and that figure is estimated to increase to 162 billion calls by 2019. According to Google, 61% of mobile searches end in a call. Ruby Receptionists, a live, virtual receptionist service based in Portland, Oregon, answers those calls for 6,000 businesses across North America.
Ruby Receptionists held onto their legacy phone system as long as they could, for fear of losing call quality. When they switched to Twilio APIs, they built their inbound call center using Twilio SIP Trunking and Programmable Voice. Twilio provided fast setup, easy access to local phone numbers, a robust admin console, MPLS to ensure call quality, geo-redundancy, a development platform that allows them to offer more features, and significant cost savings.
Instead of losing call quality when they switched to Twilio, Ruby Receptionists found they were dropping fewer calls than ever. Because their system is based on APIs, Ruby Receptionists' agents don't have to all be sitting in one large room together. In fact, the majority of them work remotely. With cloud-based contact center software, there are zero installs when you connect new agents to the phone system; just plug them right in.
Dedicated to providing meaningful human connections in an ever-increasingly digital world, Ruby Receptionists work hard to create great experiences with every call. They provide a prime example of an inbound call center.
What Is an Outbound Call Center?
An outbound call center is the exact opposite of an inbound call center. Instead of receiving calls, agents in an outbound call center make calls. Most outbound call centers are focused on sales. Agents have a list of contacts to get in touch with and they usually utilize customer relationship management (CRM) software to track and manage their interactions.
Outbound call center agents have a completely different focus than inbound call center agents as they are not on the receiving end of calls, waiting to answer questions and provide support. Instead, outbound agents normally have sales or other targets to achieve, and are actively contacting potential customers in order to meet those targets.
Customer Story: All Web Leads
All Web Leads (AWL), an Austin, Texas-based company, scours the internet with paid search, organic leads, and pay-per-click ads to find consumers looking for home, health, and auto insurance. When AWL finds those leads, they match them with insurance providers, who are their customers. Previously, AWL simply passed leads on to their customers. They provided the data, but what insurance providers did with that data was up to them.
However, AWL realized they could take their service one step further, and created an outbound call center—originally using an enterprise solution and eventually switching to the Twilio Client and Programmable Voice Platform. Through their outbound call center, AWL's agents call and qualify leads as soon as the potential customers complete an online form. AWL agents qualify the leads, making sure they're primed to make a purchase, and when they're ready to buy, AWL immediately connects them to an insurance provider, serving up high-quality leads on demand.
Adding an outbound call center led to a massive increase in AWL's customer satisfaction. And since they built their call center using Twilio APIs, all of AWL's 400+ agents work remotely, which has allowed the company to keep their costs down while growing rapidly.
The Difference Between Inbound and Outbound Call Centers
The main difference between an inbound and outbound call center is the way the calls take place. While many call centers handle both incoming and outgoing calls, when the majority of calls are inbound, it's considered an inbound call center. Same goes for when the majority of calls are outbound.
When you're planning the call center infrastructure for your business, it's important to understand the type of interactions you'll be having with your customers. For example, if most of your calls will be inbound, intelligent call routing like TaskRouter will be paramount to the efficiency of your operations. And if your agents are dialing out multiple times an hour using a CRM, you may want to consider implementing technology such as a predictive dialer.
How About Both? An Inbound and Outbound Call Center All In One
While many businesses operate either an inbound or an outbound call center, often there is a need to do both. For example, CarFinance247, the UK's largest online car finance broker, helps thousands of people get approved for financing and find a car online each week. Since buying a car online is a particularly complex transaction, it requires higher-touch customer service than other purchases.
CarFinance247 fields calls from prospective buyers and places calls to interested buyers who enter their contact information online—their agents are both making and receiving calls. But they aren't just connecting by phone. CarFinance247 found that their customers really value being able to connect both when and how they want, via channels such as SMS and chat—the way they communicate with their friends and family. So they built their call center using Twilio Voice, SMS, and Chat to allow users to communicate by phone, text, or in-app chat.
The system relies on TaskRouter to connect customers to the best agent and Twilio Sync allows agents to see exactly what customers are doing in real-time, such as what car they're searching for on the website.
The Shift From Call Center to Contact Center
While traditionally, call centers only interacted with customers over the phone, as we saw in the example with CarFinance247, today's call centers have evolved into multichannel contact centers that connect with customers on the channel they prefer. In a modern multichannel inbound contact center, customer support might be delivered over in-app chat or video, or via SMS or Facebook Messenger. Outbound communications such as event promotions are sent as push notifications, while surveys are deployed over a messaging app, and sales inquiries received by email are sent directly to an agent to connect by phone. Contact centers handle all communications on all channels at all times.
Does this sound complicated? With communications APIs designed for multichannel inbound and outbound contact centers, building the exact system you want to communicate with your customers is surprisingly easy.
When you build your contact center with communication building blocks like Twilio's programmable APIs, you can choose the channels and features you need and add more as your call center expands into multiple channels. Perhaps you start off as an inbound call center and later expand to making outbound calls. Down the road you may add other channels beyond voice, such as SMS, in-app chat, video, and more.
APIs give you the flexibility to build the exact customer experience you want, and the freedom to iterate your communications as frequently as you like.
The Programmable Contact Center Platform
There's also a new option on the market: the programmable contact center platform. Flex, which is built on Twilio APIs, is a contact center that's instantly deployable out of the box and programmable at every layer of the stack. Contact center buyers no longer have to choose between the old dichotomy of build (with legacy on-premise solutions that require high costs and lengthy development cycles) vs buy (SaaS solutions with limited off-the-shelf features and functionality). Now with Twilio Flex, companies can both buy an out-of-the-box contact center and build a completely custom experience to meet their business objectives, today or in the future.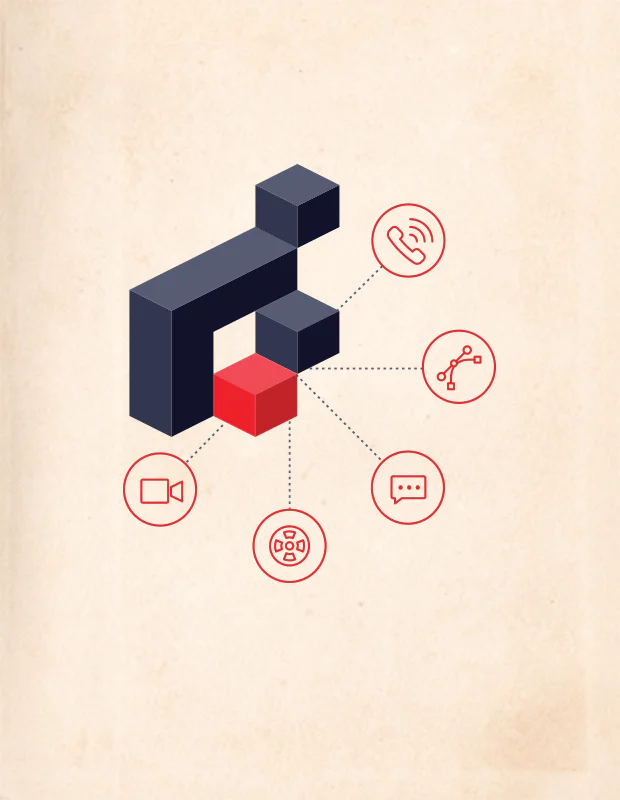 How to Choose the Best Call Center Software Solution
Looking for the right contact center software for your business? With all the options out there, this guide can help you make your decision.
January 2022 • Mauro Failli, Solutions Architect
Twilio Recognized by Mary Meeker's 2019 Internet Trends Report
Mary Meeker's 2019 Internet Trends Report shares insights into how businesses can separate themselves from the competition by taking advantage of the most important technology trends.
June 2019 • Rob Hilsen, Senior Director, Analyst Relations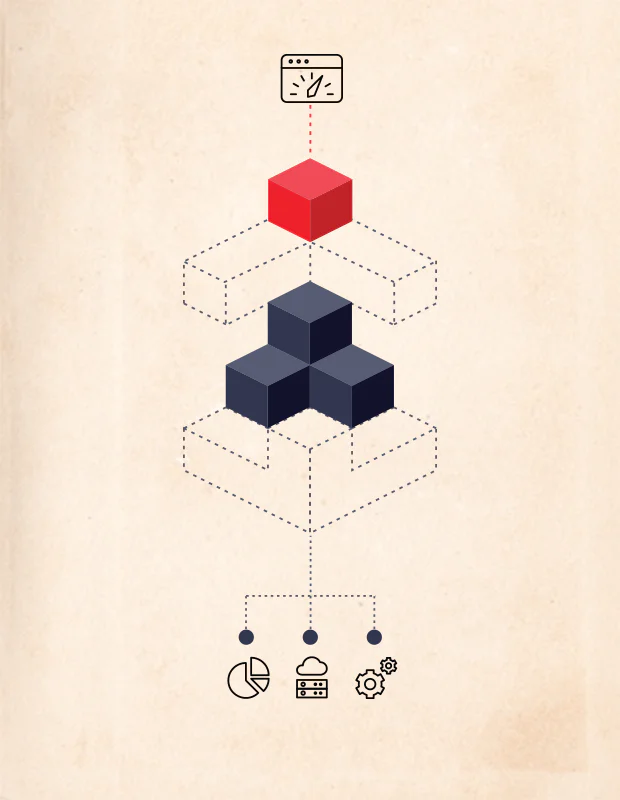 Using Data & Data Analytics To Improve Customer Experience
Learn why using data generated from transactions, communications, and other engagements can help enterprises create better customer experiences, improve ROI, and increase customer lifetime value.
February 2019 • Severine Griziaux, Senior Manager, Content Marketing