Design and implement the perfect client solution with Twilio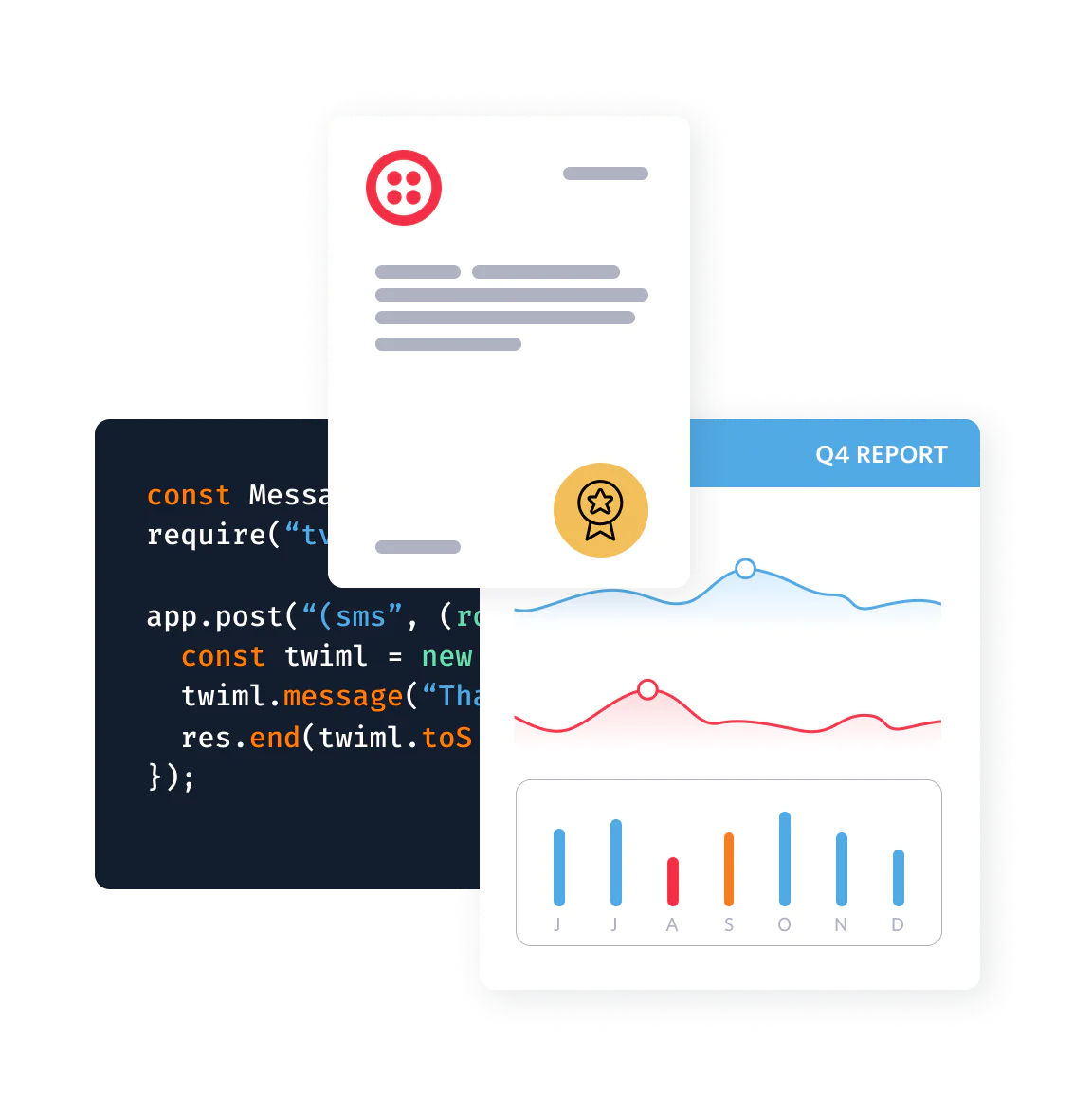 Build alongside Twilio experts
Deliver on your clients' needs with confidence. When you join the Twilio Partner Program for Consulting Partners, you'll have the resources to answer your technical questions, receive guidance, and gain insight into Twilio's product roadmap, so you stay on the cutting edge of communications.
Become a certified Consulting Partner
As a Twilio Consulting Partner, you'll receive training from Twilio experts to empower your sales, support, and engineering teams with the skills they need to serve customers with confidence.
Drive revenue to your practice
The Twilio Partner Program gives you the knowledge, guidance, and resources you need to grow your business. You'll receive guidance from Twilio sales and engineering experts who will help you build and scale your practice.
Learn more about the Consulting Program
Develop applications on a reliable, scalable platform
The Twilio Partner Program, connects you with the teams and technology  you need to drive customer engagement forward.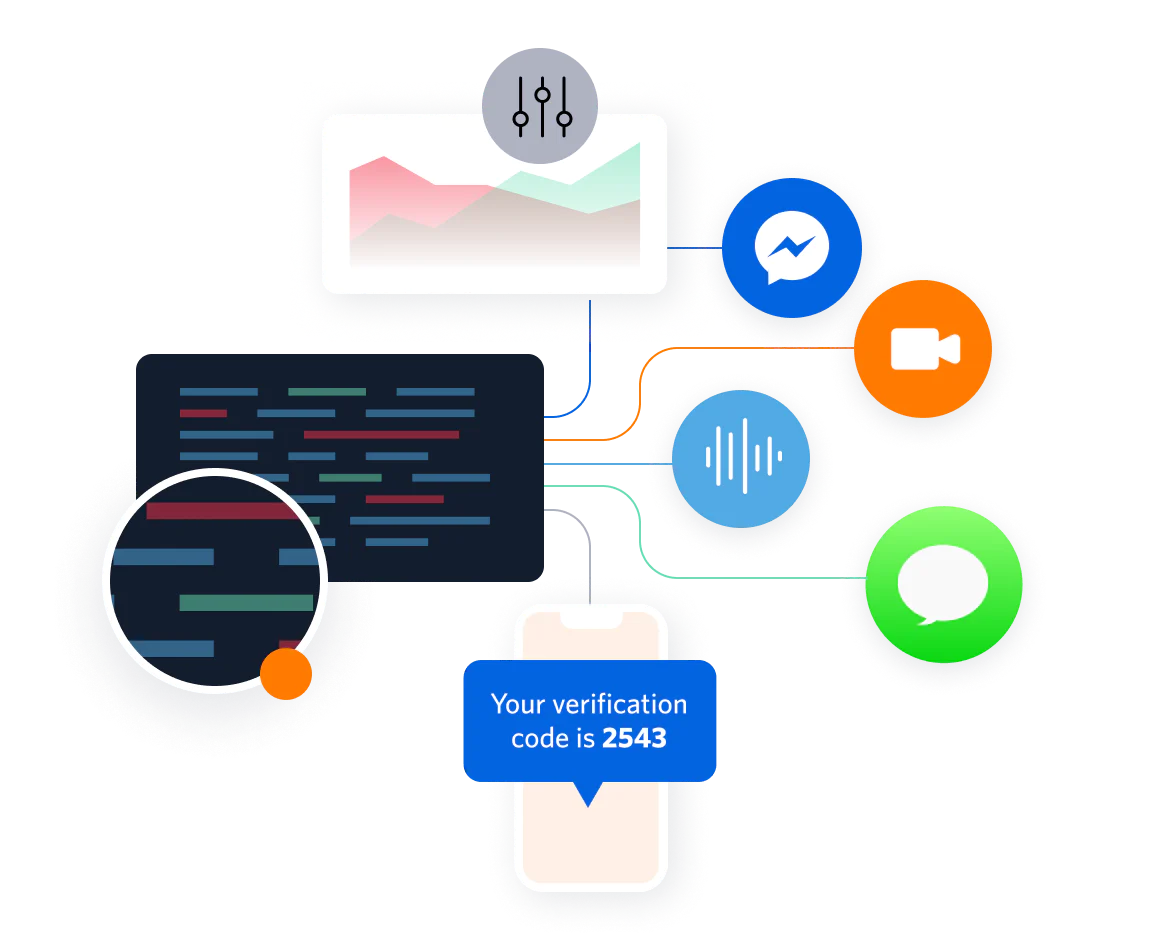 Enhance your profitability with a long‑term partnership
Twilio gives you the time, resources, and flexible pricing model designed to kickstart the success of your application. With the Twilio Partner Program, you have the runway and commitment from Twilio that you need to grow your customer base and build your business.
Build on the Twilio Super Network with powerful APIs
Twilio pairs reliability with scalability. Reach customers in over 140 locales on an ISO27001 and GDPR-ready platform with up to 99.95% uptime SLA. Twilio APIs support critical communications needs across multiple channels using one platform.
Review your applications with Twilio experts
Application quality is critical to driving sales and building long‑lasting customer relationships. The Twilio Partner Program for Technology Partners gives you access to expert Twilio engineers to review your applications before bringing them to market.
Learn more about the Technology Program
Learn how our partners are  building with Twilio today
"We needed a partner to manage everything behind the scenes, so we could focus on what we do best."
Ryan Nichols
GM, Zendesk Voice
Innovative communications platform
---
"Twilio makes things that were once impossible, simple."
Aaron Foss
CEO, Nomorobo
"The technology landscape is changing so fast. You have to make sure that your architecture and your applications are open to that. New things are coming in every day, and we have to adapt to it very quickly as well."
Akash Parmar
Enterprise Architect, Marks & Spencer
"We got in touch with Twilio SMS, and within a matter of hours we had a voting system, tightly integrated with the Salesforce.com app we were using to manage the awards."
Tom Wong
VP and Dreamforce chairman, Salesforce.com
"The [Twilio] Partner Program transformed the way we launched and grew our cloud communications practice. [It] accelerated revenue growth and big customer wins."