Communication solutions for vaccines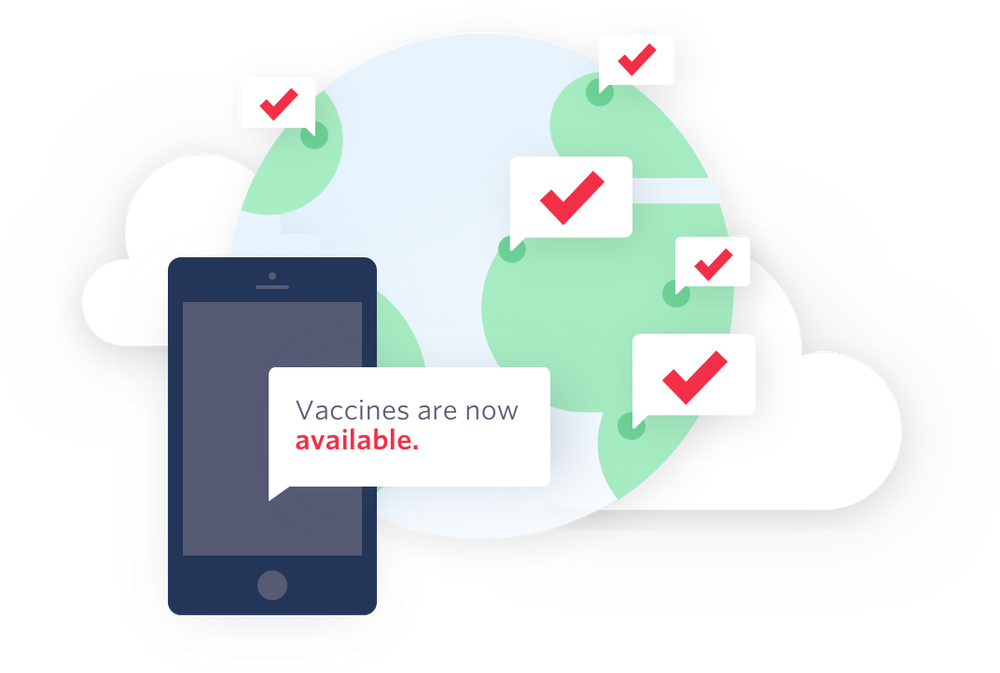 Use digital communications to roll out the COVID-19 vaccine efficiently and equitably.
Information and education
Provide timely updates to the public on any channel.
Coordinate distribution partners, from manufacturing to pharmacies, track deliveries, and update stakeholders.
Launch a self-serve or automated system for vaccine requests. Integrate requests into your system of record and prioritize people based on eligibility.
Reminders and notifications
Serve residents safely and equitably with automated appointment scheduling and reminders, and virtual waiting rooms.
Monitor vaccine efficacy and health outcomes with SMS and voice surveys. Integrate responses with your system of record for analysis at individual and population levels.
Explore tools and resources for vaccine administration in our developer toolkit.
To accelerate equitable vaccine distribution globally, Twilio is providing $1 million in product credits.