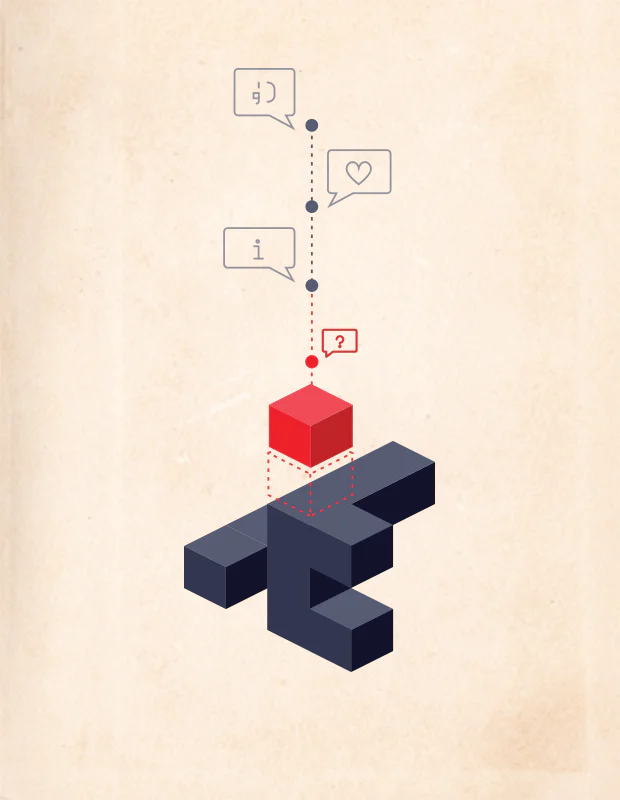 Five Reasons To Use The WhatsApp Business API
Discover how to improve your customer's experience by incorporating WhatsApp Business messaging within your communication platform.
Pranav Deshpande, Product Marketing Manager, Messaging
Five Reasons To Use The WhatsApp Business API
There's a lot of business buzz right now about the WhatsApp messaging app, and with good reason. WhatsApp has quickly emerged as the go-to messaging app for over 1.6 billion consumers around the globe. It's a fast, simple, and convenient way for family and friends to chat, create group texts, share photos and videos, send and receive documents, and engage in private, secure conversations anytime, day or night. Now, with the unveiling of WhatsApp Business API, companies worldwide are clamoring to use it, too.
And why not? In today's omnichannel world of texts, chats, posts, and tweets, consumers increasingly want to interact with businesses the same way they connect with their family and friends. It turns out that messaging apps—like WhatsApp, LINE, and Facebook messenger—are taking the lead as the preferred communication channels in use today. In fact, as the world's most popular messaging channel, WhatsApp owns the leadership position with users in over 180 locales, unleashing over 60 billion messages every day.
That's why progressive businesses worldwide are excited about the potential of the WhatsApp platform. The WhatsApp Business API allows developers to build new experiences that reach even more people in even more parts of the world and result in even more effective customer engagements.
With WhatsApp, companies can send appointment reminders, shipping alerts, order notifications, product demonstration videos, verification codes, boarding passes, and 2-way customer surveys and support messages. It's immediate, more personal, and international in reach. And it's secured by the end-to-end encryption that makes WhatsApp so trusted. If employed correctly, WhatsApp messaging can take your business communications to a whole new level of engagement: private, real-time B2C conversations delivered on the world's preferred messaging app.
What is WhatsApp Business and what's all the fuss about?
Simply put, WhatsApp Business allows companies to safely and securely message their customers directly within the WhatsApp messaging platform. One advantage over SMS is that WhatsApp is tied directly to a single phone number and provides a branded business profile rather than a string of digits. This allows consumers to immediately know who they are chatting with or receiving messages from. WhatsApp also provides reliable delivery information, providing companies the additional benefit of knowing what messages have been delivered and, ultimately, read.
There is also a growing trend to use business messaging for 'conversational commerce' purposes: enabling sales and support teams to answer product or customer service questions with rich, contextual messages that will, ultimately, facilitate a new transaction or keep a current customer happy.
Since WhatsApp comes preinstalled on many smartphones worldwide, user adoption has skyrocketed and is continuing to grow. That means your customers are probably already using the app. To make that customer connection, all you need to do is set up a WhatsApp Business profile and associate it with your business number And because your business presence is tied to only one phone number (short codes not required!), you can easily include it in all of your marketing programs to entice more customers to make that direct connection with you.
Do I really need another messaging app?
Email and SMS have long been the most common channels businesses use to connect with their customers. They are effective channels in their own right. But in an omnichannel world, that's changing. Messaging apps like WhatsApp have capabilities that allow you to have a more significant impact on customer satisfaction, while expanding your reach, improving deliverability, managing support costs, increasing conversions, sharpening security, and achieving other important business KPIs.
Of course, other messaging channels like SMS, MMS, RCS, LINE, Facebook Messenger—plus chat and voice—still have a central role in any businesses communication strategy, and are likely here to stay. However, in some Latin American, Asian, and African locales, it is the total app of choice, giving many companies a chance to engage a broader global audience.
Employing WhatsApp Business as part of your messaging strategy can be a game changer—a necessary tool to help you remain competitive. We've compiled five reasons to consider using WhatsApp Business in your customer communications.
1. Creating superior brand connections.
Cementing great brand relationships with customers is the holy grail for most businesses. And WhatsApp delivers on that promise by providing businesses with a closed, personal environment in which to communicate one-on-one with their customers. With WhatsApp, companies create 'Business Profiles,' a unique, fully-branded business identity. This allows you to provide specifics like email and phone contacts, social media links, store addresses, website URLs, and suitable business details or offers. More importantly, your WhatsApp Business profile gives you the opportunity to inject your brand personality with every customer interaction. And because WhatsApp verifies all business accounts, your customers are assured it's not an imposter on the other end when they opt-in to connect with you.
Because Business profiles are mandatory, your WhatsApp branded business identity serves as the familiar face that greets users when you message them, increasing their trust in you and their loyalty to your business. And because WhatsApp enables multimedia communications—think photos, documents, videos, slideshares, and more—brands have the freedom to be creative with their conversations. Moving beyond a simple text or email, you can infuse your brand ethos in uniquely new ways to make even more engaging customer connections. Courtney Monroe, IDC's Group VP of Worldwide Telecommunications Research, echoes this sentiment, proclaiming that WhatsApp is a "powerful channel for businesses seeking to deliver an enhanced customer experience for their customers."
2. Connecting with customers where they already are.
When was the last time your office or home phone rang? Or the last time you responded to direct mail? Traditional communication channels like these—and even more recent digital ones like SMS and email—are no longer solely meeting consumer demand. In fact, they're being abandoned in favor of more convenient omnichannel solutions. Successful companies understand that to deliver exceptional customer experiences they have to fish where the fish are and be on the channels their customers prefer. In fact, a Dimensions Data study reveals that nine out of ten consumers would prefer using messaging to communicate with businesses, and, according to Nielsen, 56% would rather message customer service than speak on the phone.
SnapTravel is just one of the forward-thinking organizations already embracing WhatsApp Business. They understand the need to allow their customers to easily find and book hotel rooms on a variety of messaging channels and have recently expanded their service to include WhatsApp. Moving to WhatsApp has allowed SnapTravel to expand globally, giving more customers the freedom to reach SnapTravel on whatever messaging app they prefer.
3. Engaging globally.
If your customer base is global, or if your customer travels globally, know this: as of early 2018, WhatsApp is the number one messaging app in 104 locales. And it has the highest smartphone penetration rates as high as 95% in some of those locales. Because it's free for users, WhatsApp has, in less than a decade, become the most popular app for personal and business conversations. That popularity is unrivaled in Latin America, Europe, Africa, and Asia, with the exception of China who tends to prefer WeChat for business communications. The rise of smartphone penetration in these regions has also accelerated the use of messaging apps as a preferred channel for commercial transactions, as well. If you want to tap into a more global market, WhatsApp should absolutely be in your communications portfolio.
Consider how WhatsApp is used by PATH, a global health non-profit based in Seattle. PATH has been working in Zambia to support the National Malaria Elimination Center with data collection, research, and community engagement. An early adopter of messaging, PATH knew that success would require the Zambian Ministry of Health to connect with frontline health providers through a channel that was simple to use and already employed by health workers. Their use of SMS showed incredible promise, and as usage of WhatsApp has increased in the region, PATH is adopting its use as a business application to assist with tracking data submissions, identifying reporting patterns, improving message targeting, and ensuring more secure and private connections.
4. Championing two-sided conversations.
On WhatsApp, chat is a two-way street: businesses and customers can interact directly. Real conversations don't ask one participant to text 'Y' for yes, or close an app and dial the phone if they want to take the conversation to the next level. Today's customers want to reach out to businesses and have real conversations, not just respond to one-way messages directed at them. This is especially true in parts of the world where two-way interactions were not possible at all due to regulatory issues, poor quality of phone numbers, and connectivity issues. WhatsApp addresses these issues by being the first app to deliver quality, reliable two-way messaging around the globe. And while WhatsApp serves as a great channel for notifications like delivery alerts, purchase confirmations, and customer support, it also allows a more direct way to engage your customers and have the two-way conversations that normally take place in a physical store location or over the phone. Apps are increasingly used to research products and services, get reviews and consultations, make a payment process, file a complaint, or book (or reschedule) a service call—all without having to phone, email, or even visit a brand's website. These days, conversations like these are happening within messaging apps.
Deliveroo, an innovative online food delivery service, works with over 35,000 restaurants in 12 locales and was one of the first brands to integrate WhatsApp messaging to support exceptional customer experience. To transform the way their customers eat, Deliveroo knew they needed to also provide the best possible food delivery experience. To accomplish this the British-based company decided on an omnichannel approach, to be available on whichever channel their customers preferred. "We're thrilled to now be able to offer order notifications and status updates to our customers via WhatsApp," says Deliveroo CTO Mike Hudack.
5. Messaging privately and securely.
Adhering to ongoing in-country regulations and compliance issues is a constant struggle. One of the most significant benefits of WhatsApp is its end-to-end encryption and strict attention to protecting subscriber privacy. The appeal to WhatsApp users is obvious: customers want a familiar but secure way to connect with businesses they're looking to engage with. And as the need for businesses to remain compliant and secure is a constant balancing act, WhatsApp safeguards companies, as well. Also with two-factor authentication (2FA) baked right into the app, you can rest assure that the users you're messaging with are, indeed, who they say they are.
For Hays, a global recruitment firm, employee privacy is of the utmost importance. When connecting hiring companies with potential job candidates from around the world, it's critical to have a secure, safe, and private forum for confidential conversations and information sharing. With offices in more than 30 locales, Hays has tapped into the use of the WhatsApp Business API to create an automated job alert application notifying qualified professionals of new company positions, in real-time. Job applicants enjoy the exclusivity and privilege of being 'the first to know' thanks to the Hays WhatsApp Business application. And for HR companies worldwide, there are endless possibilities of how WhatsApp could be used in the future, from conducting confidential interviews to exchanging classified documentation to receiving and reviewing candidate videos—all within a private and secure app.
"Twilio has taken out the complexity from the development process to make it easier for those businesses to get up and running with Twilio's API for WhatsApp Business."
Simply the easiest and smartest way to integrate WhatsApp Business
The introduction of WhatsApp as a business tool is monumental. With its extensive reach, highly engaged user base, and rich communications capabilities, it has the potential to become one of the most powerful customer engagement channels on the market today, especially for those businesses serving a global audience. If you want to remain competitive and genuinely connect with your customers, launch your WhatsApp Business presence as soon as you can. Caveat: To ensure the highest usability, WhatsApp is gradually onboarding businesses and initially will only be launching those, like the companies we've profiled above, that have been vetted and approved.
If you are ready to get started, Twilio offers the simplest and best way to get your WhatsApp messaging app up and running. Because WhatsApp is currently gating the number of new applications going to production, we suggest using the Twilio Sandbox for WhatsApp to start building and testing your applications with our easy-to-deploy API. Once you're ready to move to production, you can request access for your own WhatsApp Business profile, along with a dedicated Twilio number enabled for WhatsApp. Twilio will then review your request with WhatsApp on your behalf.
Ready to engage your customers in a whole new way? We can help.
Learn more with these recommended resources:
Deliveroo, Hays and PATH are among the first brands to integrate Twilio API for WhatsApp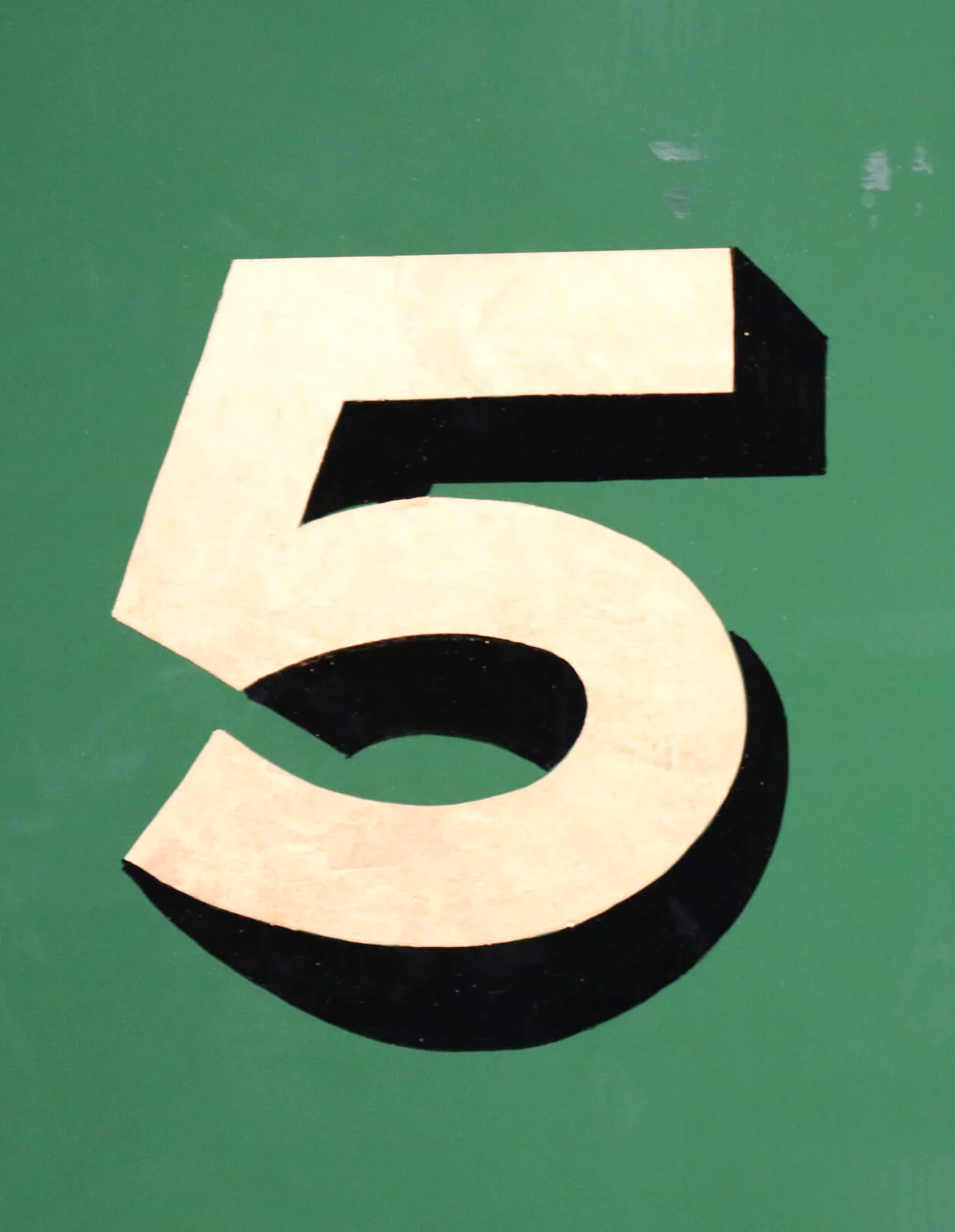 Five ways to use SMS messaging to enhance customer experience
The digital era is now mobile. What does that mean? 75% of consumers would like to receive more texts...
July 2019
Severine Griziaux • Sr Manager - Strategic Content Programs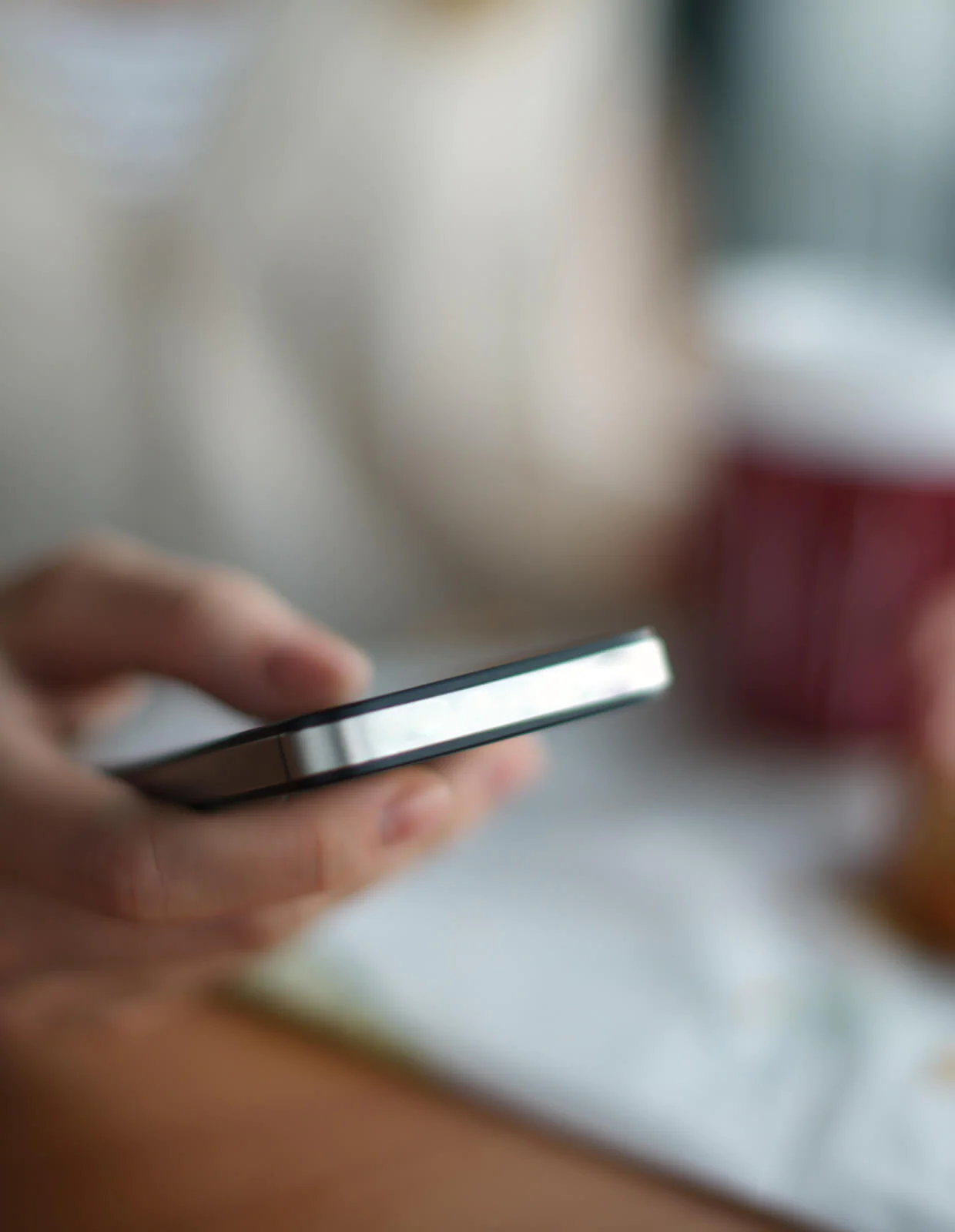 When to Use Short code vs Toll-Free SMS
Should you use short code or toll-free sms? We compare the two to help you answer.
June 2019
Arvind Rangarajan • Senior Product Marketing Manager