Messaging
Send and receive messages at scale with Messaging APIs
Reach customers in over 180 countries and join the millions of developers who depend on Twilio to deliver messages reliably.
Measure the business impact of Twilio-powered text marketing
Use our calculator to quantify how meaningful customer engagement and greater efficiencies can impact your key business goals.
Build communications flows for every interaction
Trusted to send and receive over
66 billion messages a year
Global reach with enterprise reliability
Engage customers around the world with 1,500 redundant partner carrier connections, phone numbers in over 100 countries, and over 200 phone number types, on infrastructure that's optimized for reliable global delivery at scale, including new verified A2P 10DLC routes in the U.S.
Support for multiple channels with one platform
Support SMS, MMS, and OTT channels plus voice, email, and more. You can easily add channels to keep up with customers' preferences and adopt emerging channels without requiring custom code or needing to rebuild the entire architecture.
Complete control over customer engagement
Integrate communications at critical touchpoints of your customer journey. Use our visual editor to develop and iterate applications quickly, add bots and intelligent assistants to serve customers any time, anywhere.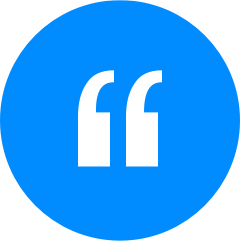 "Integrating Twilio really helped us unify our ability and learning around building delightful customer experiences."
Advanced software to power number selection, message deliverability, and compliance
Move from proof of concept to production quickly
Use API documentation, code samples, and quickstarts in seven languages
Access Twilio Runtime, including the CLI, visual builder, and hosted applications
Support for default and advanced opt-out management
Protect users with message body and phone number redaction
Send and receive with unrivaled reliability
Optimize deliverability with intelligent route selection based on 900 million daily data points
Use intelligent sender selection for localized, consistent, and compliant messaging
Message globally using over 200 global phone numbers types—including toll-free, A2P 10 DLC, short codes, and alphanumeric sender IDs
Send confidently with 99.999% API uptime for reliable high-volume messaging
Monitor and optimize your messaging
Set a configurable validity period for message queues
See status callbacks plus real-time analytics with Messaging Insights
Media support for gifs, images, and audio and a fallback MMS converter when MMS isn't supported
Start building solutions with our Messaging APIs
Programmable Messaging API
Pay-as-you-go pricing with volume discounts
No-shenanigans pricing based on your usage, with additional discounts for committed usage as you scale.