How to Send an SMS With Java and SpringBoot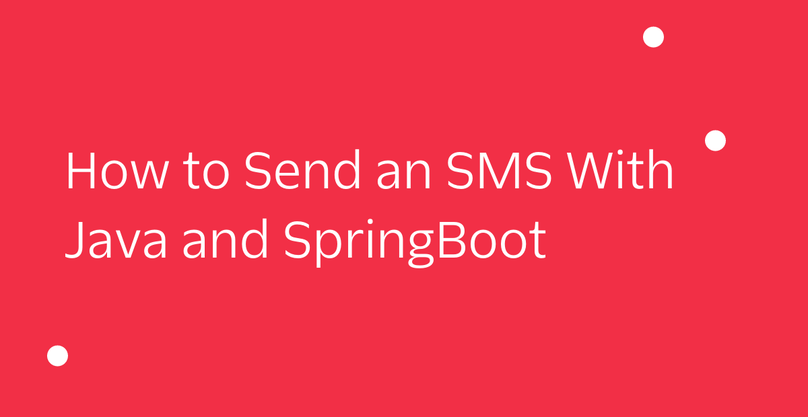 Twilio is a customer engagement platform providing programmable communication tools for making and receiving phone calls, sending and receiving text messages, and performing other communication functions using its web service APIs. Twilio conveniently empowers communication in any language.
With the help of the Twilio SMS API, Java, and the Spring Boot framework, you can send SMS with a text message. This article will help you set up a Spring Boot application that will expose a REST API to send the SMS. You will also be using the Twilio Java Helper Library.
In this article, you will learn how to navigate a Java IDE to set up and build a Spring Boot application and send an SMS to your mobile device. Find the code for the article on GitHub.
Tutorial Requirements
Read More