Twilio Super Network
The Twilio Super Network simplifies, strengthens and unites carrier communication networks using software. Build on top of a battle-tested infrastructure with redundancy at every level of the stack.
The Super Network simplifies carrier complexity and gives you unparalleled scale for communication.
Rest easy with global carrier redundancy
Building a network of carriers yourself is a burden. The Super Network saves you from managing carrier complexities, piecing together connectivity, and building redundancy. Now, you can leverage a reliable global ecosystem of Tier 1 carriers with a few clicks. This is the power of software.
Delivering reliable and scalable quality
Twilio takes a proactive approach to routing, proactively optimizing routes and spotting potential carrier outages before they impact your customers. We monitor hundreds of millions of data points per day to be able to make fine tuned routing optimizations maximizing quality.
Carrier Partner Network
Our strategy for providing the highest-quality communications network centers around taking a provider-agnostic approach to how we route traffic.
We find the best providers to work with, continually test and evaluate all providers to determine their performance and capabilities, and route traffic to deliver the best quality for our customers.
Intelligent Infrastructure
We think telecommunications should be easier and you shouldn't have to worry about things like servers and redundant power sources when you could be building unique communications experiences with your customers.
Our intelligent infrastructure and the advantages of a cloud architecture give you confidence in your ability to engage your customers at any time, in any place.
Operational Excellence
We have engineers and experts in major markets around the world to give you access and insight to local carrier best practices and insights. Using a follow the sun method, we're always available to address any issues and offer guidance.
As you grow on the Twilio platform, you and your customers' data is safe. We're committed to top notch excellence in our security, data privacy, and flagship Operational Maturity Model (OMM).
Twilio Super Network Certifications
GDPR
ISO27001
Privacy Shield
Cloud Security Alliance
Future Proof Your Platform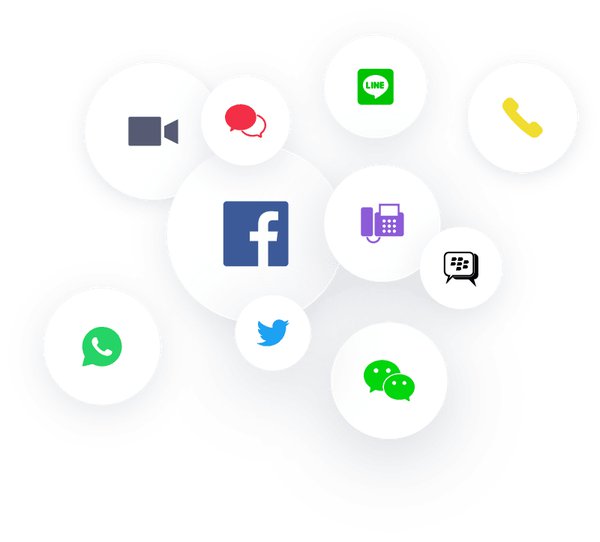 All the channels you use today, and the ones you will use tomorrow.
Customer communication channel preferences change. You need a network that lets you stay ahead of the curve to keep customers satisfied.
The Super Network features traditional channels like Voice and SMS as well as emerging channels like Video, Facebook Messenger, and RCS all on one unified platform.