A rainbow-haired distributed systems engineer changed my life.
I'd been feeling blue about where my career was headed. She taught me a little Python and gave me the courage to leave my dull path in Human Resources behind. In spite of my fears about the future, I worked to sharpen my technical skills a little at a time. Eventually I landed my first engineering gig at Pinterest.
It Ain't Easy Being Green 🐸
My new teammates were patient. They taught me to cultivate a growth mindset. Even really senior engineers don't know everything. Asking for help builds relationships.
I felt supported and happy at work but one thing was still bugging me. Why were we forcing users to put themselves in a pink or blue binary gender box to use Pinterest? I gathered a scrappy rainbow coalition who cared deeply about trans and nonbinary inclusivity. Together, we built and shipped Pinterest expanded gender options. Now users can express their identity in a more personal way, no matter where they fall on the gender spectrum.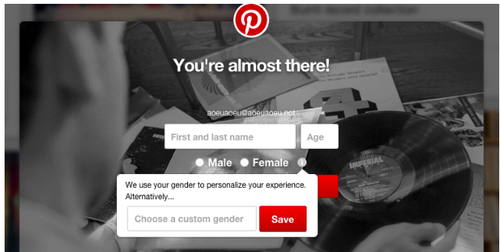 I wanted to share the story of expanded gender options publicly, but I was nervous. Thankfully, the JavaScript community welcomed me as a newbie speaker. People were generous with praise and constructive feedback. The story of gender options inspired other folks to increase nonbinary inclusivity of their own projects.
Pink Like The Folds Of Your Brain 🧠
After 4 excellent years at Pinterest, I left to join the Atom Editor team at GitHub. The creativity of the Atom community blew me away. From real-time collaboration to creating jewelry patterns, there are open source Atom packages for just about everything. Not to mention the array of colorful themes to personalize your workspace.
It was time to start giving back to the communities that had supported me. I started volunteering as a community organizer for Write Speak Code. Write Speak Code enables technologists with marginalized genders to get started with public speaking, technical blogging, and open-source contributions. Although I still love coding, Write Speak Code taught me that connecting people and technology lights my heart up with magenta joy. I'm thrilled to transition into a new role helping developers grow and I can't wait to pay it forward to my multichromatic mentor and countless others who helped me along the way.
See You Over The Rainbow 🌈
My name is Tilde Thurium and I'm a Developer Evangelist at Twilio. I'll be serving JavaScript communities in the Bay Area and beyond. I'd love to connect with you. If you spot my neon hair around the internet or in person, please don't hesitate to say hello.