Twilio Engage
Personalize every interaction with Twilio Engage
What happens when you combine the power of Twilio's Customer Engagement Platform with Segment's Customer Data Platform? You get Twilio Engage.
Native CDP and native omnichannel
together in one platform
Introducing Twilio Engage, the customer engagement solution that uniquely captures first-party customer data—in real time—that you can activate into personalized campaigns on any channel. Then manage and measure it all through a single platform to grow customer lifetime value.
Deepen relationships with highly
personalized experiences
Data-driven communications across every channel
Built-in channels: Personalize messages delivered via native SMS and email, custom channels, and 400+ integrations
Personalized campaigns: Orchestrate multi-step, multichannel experiences based on real-time customer behavior
One platform: Manage, measure, and scale your cross-channel campaigns from Twilio Engage
Experimentation-ready: Quickly add new channels without engineering resources
Personalized customer journeys built on real-time insights
Every touchpoint: Access and activate customer data from your website, app, email or text marketing campaigns, and ads
Right message, every time: Deliver relevant messages by harnessing the same standardized data across channels
Real-time targeting: Make data-driven decisions based on customer interactions that just happened
Data de-siloed: Build personalized campaigns from a single source of truth without requiring support
Centralized customer profiles based on first-party data
Dynamic customer profiles: Build profiles and audiences from any tool or data source—no SQL skills required
Privacy first: Respect customer data privacy with consented data collection
Customer insights: Uncover new engagement opportunities with data about preferences, traits, and behaviors
Personalized experiences for
the entire customer journey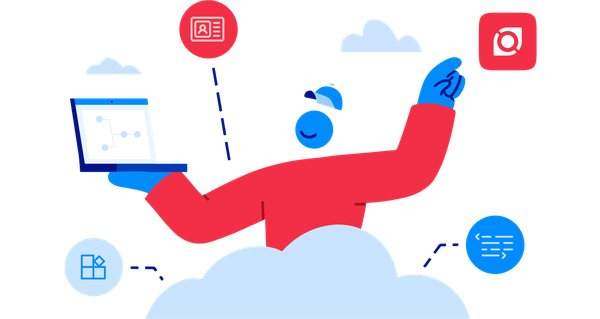 Activate new customers using lookalike audience targeting
Promote signups and subscriptions with offers
Send cart abandonment messages
Create welcome and onboarding campaigns
Increase customer value with upsell or cross-sell campaigns
Launch reactivation campaigns
Manage customer loyalty programs
Build with the leaders in omnichannel
customer engagement
250k
companies build customer
engagement with Twilio
80,000
websites manage customer
data with Segment
#1
Segment ranked #1 for 2021
market share in CDP by IDC*
Trusted by customer-first
companies worldwide
700% increase in return on campaign ad spend

Domino's Pizza Mexico built audiences with Twilio Engage, allowing it to personalize journeys for specific customer profiles and boost returns by 700%.
20% decrease in customer acquisition cost

Veronica Beard conserved ad spend for its most effective campaigns with suppression capabilities that kept unhappy customers off of distribution lists, which lowered CAC by 20%.
How to get started with Twilio Engage
Start delivering data-driven personalized experiences. Twilio Engage is available through Segment, the data layer of Twilio's Customer Engagement Platform. Learn more about Twilio Engage and request a demo from Segment.