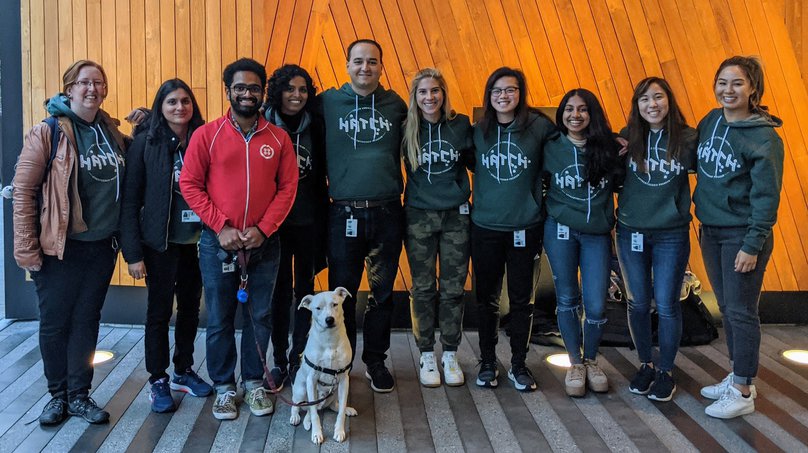 Twilio is taking Hatch to Denver, Colorado, it's second-largest engineering hub. For those not familiar, Hatch is the company's 6-month software engineering apprenticeship program that gives individuals from non-traditional technical backgrounds a pathway to a career in tech. The Hatch program has traditionally been offered in San Francisco. Now, Twilio is committed to expanding to offer 100 apprenticeships by 2023 across San Francisco, Denver, and internationally. 
Denver is the next hot spot for Twilio; after the Sendgrid acquisition in 2019, the company has been actively growing its presence. Twilio is working with the Denver Economic Development & Opportunity (DEDO) and Hatch is now recognized as a registered apprenticeship program. It's an exciting time to launch the Hatch program in Denver and begin to tap into the ever-growing talent and organizations focused on advancing underrepresented developers.
What to expect in a remote environment   
This year, the Hatch apprenticeship experience will be slightly different due to the global pandemic. The team has rallied together to ensure the program runs smoothly from start to finish. The application process will still consist of an extensive application and coding assessment through HackerRank, but interviews and participation during the program will be conducted remotely.
There will be more than enough support from peers, managers, and mentors for the upcoming cohort to ensure success in a remote environment. Apprentices will have access to regular 1:1 touchpoints with the support team, virtual team events, and a stipend to set up their remote workspace. 
For this upcoming cohort although the program will run remotely the expectation is for apprentices to be located in Denver or have plans to relocate to Denver. Relocation assistance will not be provided at this time.
Hatch v6 cohort kicks off November 2020
The upcoming cohort will kick off November 2020; apprentices will immerse themselves in a six-month learning and development experience. For the first two months, the cohort will work together on a project that will introduce the necessary knowledge to be successful engineers at Twilio. For the remaining four months, each apprentice will work on an engineering team and participate in daily activities, practices, and tasks. Apprentices will have the opportunity to work on real customer-facing challenges.
The program's goal is to provide each apprentice with the resources and on-the-job experience they need to take on a full-time software engineering role at Twilio by the end of the six-month program. To date, Twillio has successfully converted 96% of Hatch apprentices to full-time software engineers, with over half identifying as female and 48% identifying with an underrepresented group.
Important dates
Applications accepted online from Tuesday, September 8th -  Sunday, September 20th, 2020. Apply Here 
Candidate interviews will take place during the month of October 2020 and Hatch v6 will begin November 2020. 
Hear about the Hatch San Francisco experience
Have questions? Email hatch [at] twilio.com.