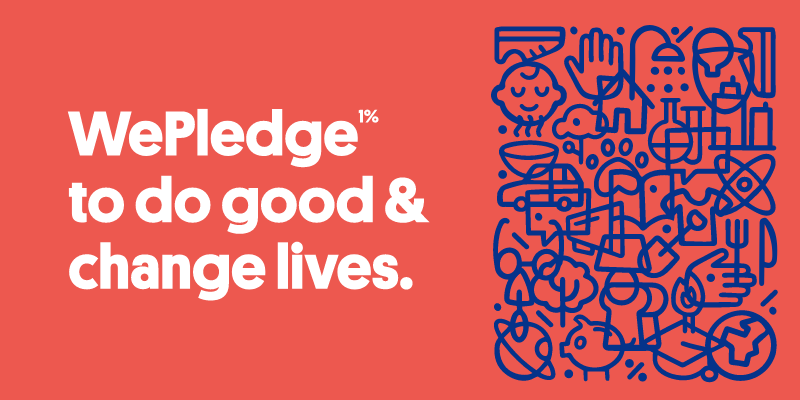 1% makes a world of difference. In honor of Pride month, we're celebrating the LGBTQ+ community and supporting organizations who are challenging discriminatory practices.
Hello, WePledge 1% members and Twilio community!
The month of June marks Pride in many countries across the globe, during which we celebrate the collective victories towards the inclusion of lesbian, gay, bisexual, transgender and queer (LGBTQ+) people everyhwere, and acknowledge and bring awareness to the ongoing repression of the global LGBTQ+ community.
At Twilio, the Spectrum Employee Resource Group (ERG) exists and operates to support our LGBTQ+ Twilions and friends. Spectrum serves people with diverse genders and sexualities at Twilio by creating spaces for safe self-expression, supporting the career and personal goals of its members, and hosting programs and events that foster a more inclusive company, industry, and world.
Pride Month is currently celebrated each year in the month of June to honor the 1969 Stonewall Uprising in Manhattan. The Stonewall Uprising was a tipping point for the Gay Liberation Movement in the United States. In the United States the last Sunday in June was initially celebrated as "Gay Pride Day," but the actual day was flexible. In major cities across the nation the "day" soon grew to encompass a month-long series of events. Today, celebrations include pride parades, picnics, parties, workshops, symposia and concerts, and LGBTQ+ Pride Month events attract millions of participants around the world. [https://www.loc.gov/lgbt-pride-month/about/]
How can we celebrate?
While we should celebrate the advancements and accomplishments of the LGBTQ+ community, it's important to note that throughout the world, many LGBTQ+ folks are still being targeted and unable to authentically express themselves safely. In service of Twilio's commitment to diversity, equity and inclusion, our Spectrum ERG has put together a list of organizations to support, challenging discriminatory legislation against trans, nonbinary, and gender-nonconforming people. We hope you'll join us:
Looking for additional volunteer opportunities?
Take the Pledge Today
Are you ready to join the movement for good? Visit wepledge.org to sign up and learn more. Twilio open-sourced our WePledge 1% program to empower individuals and company employees to build positive change globally by committing 1% of their personal time or resources to do good.
We can't wait to see the impact you build.