hackathon posts
Announcing the TwilioQuest Tumult Contest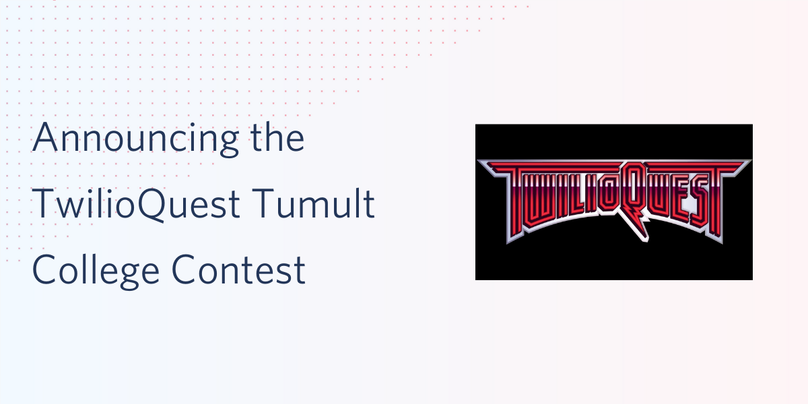 Calling US-based college students!
We want YOU to lead your intrepid crew representing your school on a mission to save The Cloud!
In TwilioQuest, a PC role-playing game inspired by classics of the 16-bit era, you will help defeat the evil Legacy Systems while learning skills related to Twilio and general programming along the way.
At the end of the 2 week-long tournament running from October 19th-October 30th, the team with the most number of missions completed will earn honor and a streaming setup worth ~$1000 per team-member!
How it Works
Some rules:
You must be a current US college student (undergrad or grad). Please use your school email!
You do not need to be studying computer science or have any programming experience.
Each school can have more than 1 team, but we'd like for each team's members to all be from the same school
Teams should be 4-5 …
Read More