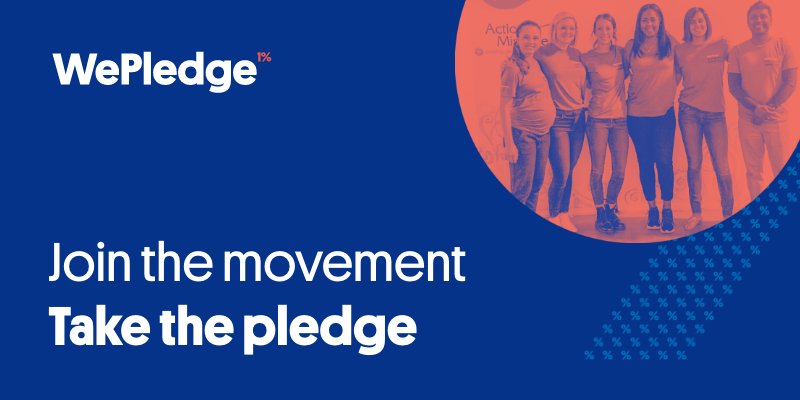 November 20: World Children's Day
"Around the world, children are showing us their strength and leadership advocating for a more sustainable world for all. Let's build on advances and re-commit to putting children first. For every child, every right." -UN Secretary-General António Guterres
Last month, Twilio open-sourced our WePledge program to empower individuals and company employees to build positive change globally by committing 1% of their personal time or resources to do good. To accelerate the WePledge community's impact, Twilio is donating $1 million USD from our donor advised fund to global nonprofit organizations. If you haven't yet, join our WePledge movement and select one of ten nonprofits to receive a $100 donation from Twilio.
This November, the WePledge community is supporting children globally
To help you live your Pledge, we provide monthly inspiration and tips for doing good in support of the UN Sustainable Development goals. This November, we're recognizing children around the world. November 20 is World Children's Day, promoting children's rights, welfare and leadership. It's also the anniversary of the date the United Nations adopted the Convention on children's rights. The Convention has mobilized governments to change laws to protect children, driven investments in healthcare and nutrition, and empowered youths' voices in their societies.
However, millions of children are suffering from abuse, malnutrition, and food insecurity. Many childhoods are cut short when kids are forced to leave school, engage in dangerous work, get married, or put in adult prisons. The pandemic has made it even more difficult for children to access education, as schools pivot to remote learning and face extreme budget cuts. And climate change is putting the environment we know today at risk, endangering future generations.
Children are our future - and it's critical that we invest in them. Supporting education is a high-impact way we can transform lives. It helps break intergenerational poverty and supports economic stability. UNESCO estimates that 171 million people could be lifted out of poverty if all students in low-income countries left school with basic reading skills—the equivalent of a 12 percent drop in world poverty.
As you live your 1% Pledge this month, consider investing in education for low-income children in the US and around the world. Here are a handful of organizations working to transform children's lives for the better.
Ways to volunteer virtually:
Other organizations to consider:
Take the Pledge Today
Are you ready to join the movement? Visit wepledge.org to sign up and learn more. The first 10,000 eligible individuals to sign up will have an opportunity to designate $100 to an organization helping to change the world for good.
We can't wait to see the impact you build.