Vaccine Distribution
Learn how to quickly scale vaccine distribution programs
Communication solutions for vaccines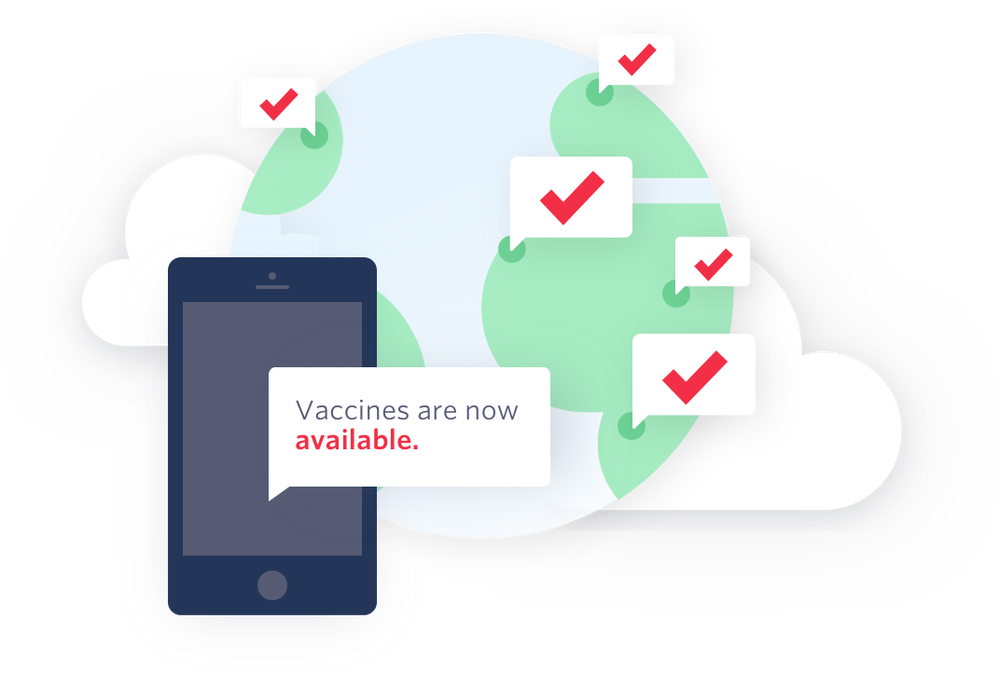 Use digital communications to roll out the COVID-19 vaccine efficiently and equitably.
Information and education
Reminders and notifications
How Twilio is helping
To accelerate equitable vaccine distribution globally, Twilio is providing $10 million in grant funding, $1 million in product credits, and 1000 volunteer hours.
We utilized your product, almost overnight, to turn on a call center to schedule patients around Texas for COVID-19 testing. Honestly not sure where we would be without your software and the ease of use it has provided us.
Ryan Alfhors
Director of Information Technology